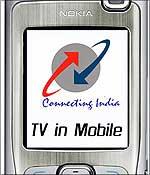 Poor quality mobile services of state-run Bharat Sanchar Nigam Limited on Monday came under sharp attack in the Lok Sabha, even as the government said it was the only operator which has taken maximum load for providing connectivity to rural areas.
"Private players are going only in those areas where there is a big market, whereas rural areas are by and large connected by BSNL. We are adding 20 million new lines this year to cover maximum foot print," minister of state for telecom Sachin Pilot said during the Question Hour.
Rajiv Ranjan Singh (JD-U) said due to poor quality of services by state-owned companies, they are forced to use private operators' services in their constituencies and asked the government if it has compared the quality of services offered by private players vis-a-vis BSNL.
To this, Pilot said there might be some problems in certain parts but assured the House that the BSNL's objective was not only to give more and more connections but also provide quality services.
He, however, pointed out problems being faced by the PSU while expanding services. BSNL has floated a tender to add 93 million GSM lines but unfortunately, the unsuccessful bidders approach the courts thereby delaying the expansion.
BSNL has a subscriber base of over 5.43 crore (54.3 million) as on June 30 this year and the PSU enjoys a market share of 13 per cent, the minister said.