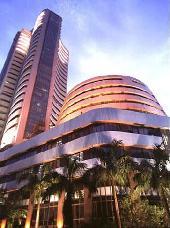 Financial Technologies-promoted National Spot Exchange Ltd has offered a single-pronged formula to resolve a payment crisis arisen out of the sudden closure of trading in forward contracts.

The payment involving Rs 5,500 crore (Rs 55 billion) of various investors was choked with 24 traders, of which the exchange has drawn a formula for 21 with a potential recovery of Rs 5,288 crore (Rs 52.88 billion).

Negotiations are still on with the remaining three, involving Rs 311 crore (Rs 3.11 billion) of payment dues.

"We are fully committed to ensuring proper settlement of all outstanding obligations and comply with the directions issued by the government in this regard.

"We are confident of settling all issues as per the rules and by-laws of the exchange," said Anjani Sinha, managing director and chief executive of the exchange.
"While the first tranch of eight members have evinced their willingness to pay their dues of Rs 2,181 crore (Rs 21.81 billion) on the due date or even earlier, the second group of 13 brokers have decided to pay by instalments.

"They have offered us to pay five per cent of the amount every week until the completion of the amount.

"Thus, the entire amount would be recovered from them in five months. And, hence, there will be no problem with the payment recovery from them as well," said Sinha.

The exchange is in possession of post-dated cheques, amounting to Rs 4,900 crore (Rs 49 billion), from various processors against their settlement obligation and balance parties have confirmed regular payment.

While PDCs are a commitment, the payout process may not roll out smoothly in a month's time.

Hence, the market participants have proposed a gradual payment option as a safer alternative.

Sirsa (Haryana)-based Namdhari Food International and Namdhari Rice and General Mills, the two rice processors with exposure in various types of basmati rice, has asked for five years.

Namdhari Food is a small family-owned basmati rice producer with an annual turnover of Rs 25-30 crore (Rs 250-300 million). With a small presence in export market, NFI largely processes basmati paddy and sells into local markets with a small margins.

Similarly, Namdhari Rice and General Mills was established in 1986 by Daljit Singh to process and export basmati rice mainly to Saudi Arabia, Dubai, Iran, USA, UK and Italy in addition to its supply to the domestic market.

Inder Singh, a senior company executive, told Business Standard: "We are a small basmati rice processor.

The exchange asked us to pay Rs 55-60 crore (Rs 550-600 million) of dues within five months.

Since our business is very small, we would not be able to pay the dues within such a short period.

Hence, the exchange and the government should give us adequate time to pay dues fully. We do not deny payment. We're just seeking adequate time."

Efforts to contact the Andheri (Mumbai)-based Lotus Refineries, the "Lr" brand edible oil processor, were unsuccessful.

Arun Kumar Sharma, chairman and managing director of the the company, had accepted earlier in an interview that he got unforgettable support from National Spot Exchange.

NSEL suspended all forward months contract other than e-series on Wednesday amid confusion in the market about the legality of the trade and possible action, as was threatened by Consumer Affairs Minister K V Thomas.

The action affected around 99 per cent of the exchange business.

While justifying suspension of trading for which the commodities derivatives market regulator, the Forward Markets Commission (FMC), sought explanations, NSEL's Sinha said:

"We held a series of meetings with exchange members and the buyers/ processors in the interest of arriving at a consensus and satisfactory solution for settlement of dues in accordance with exchange rules and by-laws.

These meetings were also aimed at ensuring avoidance of any incidence, which may have consequential impact on larger market."

Sinha expressed confidence over handling a large quantum of pay-in /payout obligation at the same time.

However, in case of declaration of default by any member, which would lead to a long litigation process, these solutions have been worked out.

The FMC, along with other government agencies, would work together to ensure a safe and secure settlement of dues, he added.