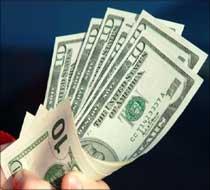 Terming the United Progressive Alliance government's move to allow foreign direct investment in the retail sector as a tool to kill domestic industry, senior Bharatiya Janata Party leader Murli Manohar Joshi said on Sunday his party would oppose the Bill, if it is tabled in the winter session of Parliament.

"If FDI in retail sector is allowed, small traders will lose their jobs, as their products or services will not be able to compete with foreign traders'. BJP will oppose such a move in and outside Parliament," Joshi said at a press meet here.

The Congress-led central government may raise FDI in single-brand retail to 100 per cent from 51 per cent at present.

It is also said to be planning to permit 51 per cent FDI in multi-brand
retail, with conditions including the purchase of at least a third of goods from local companies.
Joshi said he had opposed the government's proposal to allow FDI in vegetable and fruit trade as the chairman of Parliament's standing committee, on the subject, saying it would take away jobs of small traders and lead to a rise in unemployment.
Joshi also criticised the government's lax attitude towards an increasing Chinese presence the in Bay of Bengal.
"China's presence in Bay of Bengal is a threat to the international trade of Orissa and other states that depend on Orissa ports," Joshi warned.
The state has one major port and two minor ports in operation and has proposed six small ports along its 500-km coast.