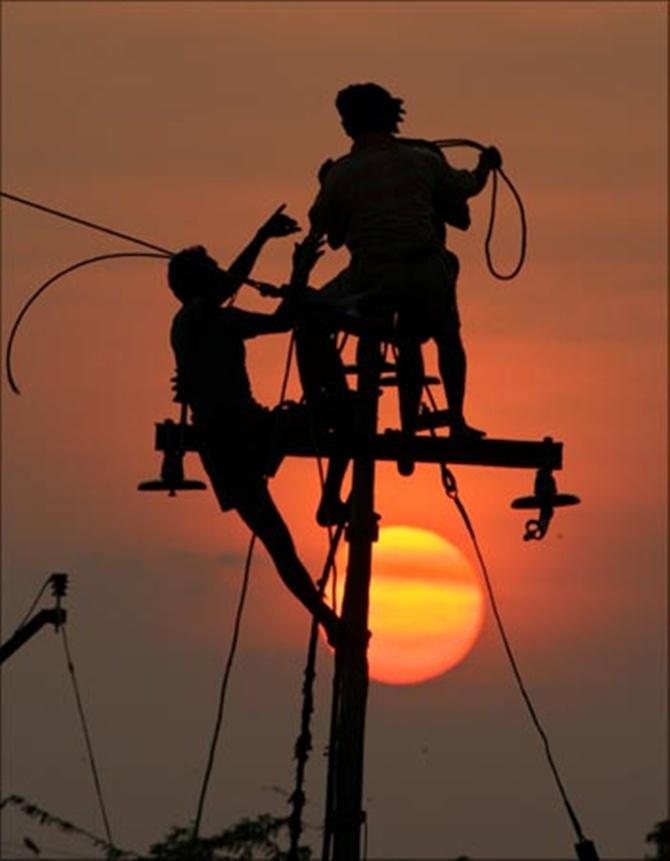 There is good news for millions of people reeling under darkness in power-starved Bihar as the government plans electrification in all villages including small hamlets under the Rajiv Gandhi Gramin Vidyutikaran Yojana (RGGVY), Energy Minister Bijendra Prasad Yadav said on Wednesday.
"At last our fight for electrification of all villages of Bihar was approved by the centre," Yadav,who attended a high level meeting on electricity called by the union government in New Delhi said.
Yadav said that electrification of villages with 100 houses would be completed in next two years. "Rural electrification is a main focus of the state government after road connectivity," he said.
He said that state government is committed to provide electricity to all as soon as possible. Bihar Chief Minister Nitish Kumar had promised to provide power supply for all villages before 2015 assembly polls.
Last year, Nitish Kumar announced that he will not ask for votes in the next assembly elections if his government fails to provide electricity to all the villages.
Even this year, Nitish Kumar has repeatedly said that after road construction, electricity has become the main focus of his Janata Dal (United)-led government.
While Bihar's daily power requirement is between 3,000 to 3,200 MW, the state produces merely 200 to 300 MW.
The central government supplies 1,985 MW to the state. Bihar is facing a deficit of over 1,200 MW, officials of energy department said.