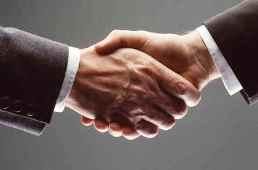 The Mexico-headquartered Cinepolis, the world's fifth largest multiplex operator with over 2,500 screens, is in talks with the Anil Ambani-promoted BIG Cinemas for a strategic alliance.

The alliance may entail buying a stake in some of BIG Cinemas' screens.

BIG Cinemas is the exhibition arm of Reliance MediaWorks (RMW), which also has a presence in film services, including motion picture processing, studio facilities, film restoration, equipment rentals, visual effects, animation and post-production.

BIG Cinemas has the largest number of screens in the country, at 256, and 530 worldwide. The next in the country are Inox-Fame with 212 screens, PVR with 162 and Cinemax with 141.

Cinepolis, which started operations in 2009, has screens in six countries of North and South America.

In the US, it has more than 250 cinemas. In India, it has a small presence, with 32 screens at five locations, including Amritsar, Bengaluru, Patna, Amritsar and Surat.

It does not have a presence in the four main metros, though it has announced an ambitious plan to set up 500 screens in 40 cities by 2016 with an investment of Rs 1,500 crore.

According to sources, the talks have been on for the past two months.

"BIG Cinemas is planning to focus on its film and media services business and trying to reduce dependence on the multiplex business. Cinepolis is looking to either buy several key properties or get into a tie-up," said a person familiar with the development.

RMW has already restructured its multiplex business into multiplex and single screens.

Typically, multiplex operators invest Rs 2-2.5 (Rs 20-25 million)
crore per screen.
A query sent to the Anil Ambani-controlled Reliance group remained unanswered.
A spokesperson of Cinepolis India did the same, as Milan Saint, the country head and managing director, was travelling abroad.
Last year, RMW decided to restructure the company into two business segments by creating subsidiaries for film exhibition and film and media services.
The company said that would "allow it a strategic investor to invest in a business of choice".
The United Arab Emirates-based Grand Cinemas, several South Korean players and others are looking at the Indian market for growth.
Most of them are looking at the acquisition route, as a slowdown in the real estate market has affected their expansion plans.
If the Cinepolis-BIG Cinemas deal goes through, it could be the second biggest after Inox Leisure took over the Shravan Shroff-promoted Fame Cinemas, after a bitterly contested battle with RMW.
Inox now owns 72 per cent of Fame while Reliance has 22.5 per cent after a recently concluded rights issue.
RMW had bought around 36.5 per cent at a higher price of Rs 84 per share.
In the December quarter, RMW posted a net loss of Rs 150.56 crore, with a revenue of Rs 215.61 crore (Rs 2.15 billion).
The exhibition business contributed Rs 147.83 crore (Rs 1.47 billion), while film processing contributed Rs 53.44 crore (Rs 534.4 million) and film production Rs 12.88 crore (Rs 128.8 million).
On Tuesday, the scrip closed at Rs 97.4, down two per cent, on the Bombay Stock Exchange.
The company has a market capitalisation of Rs 380 crore (Rs 3.8 billion).