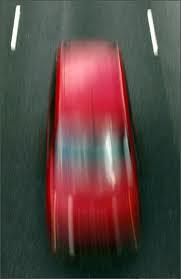 The world's smallest car -- just 25 inches high and 4 feet long -- which can be safely driven on the road has entered the Guinness World Records.

Custom car maker Austin Coulson in the US set the record as the owner of the smallest roadworthy car, which he can legally drive on the road.

"I've always wanted to have a Guinness World Records (title) for something and automotive was always my favourite," said Coulson.

"So I went home and looked up this current world record and thought, 'I could do that,'" he said.

Coulson's car measures 25 inches high; 2 feet, 1.75 inches wide; and 4 feet, 1.75 inches long, and can be spotted by its Texas vanity license plates reading 'IM BIG.'

To qualify as a roadworthy vehicle, Coulson needed to get the car registered and inspected and had to install a number of required safety features, according to Guinness website.

These included federally approved safety glass for the windshield, functioning windshield wipers and department of transportation-approved signal lights, a seat belt, and working horn.

"When I told my family I was going to try and get the world record for the smallest roadworthy car, they were a little sceptical at first," Coulson said.

"All along, the whole process, they kept questioning it.

"They knew I could build the car, they just didn't think I could get it legal," said Coulson.
The image is used for representational purpose only