The decision to set up a plant in Gujarat has nothing to do with the labour unrest at the Manesar plant in Haryana, the country's biggest carmaker Maruti Suzuki India (MSI) said.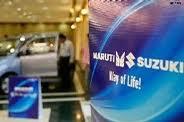 Rebutting reports that the company is "moving out of Haryana and shifting its base to Gujarat" after its decision to purchase land in Gujarat, MSI said: "The company's plan to invest in Gujarat started much before the industrial unrest situation at Manesar."

It has no linkage whatsoever with the recent industrial unrest situation faced by the company, MSI said in a statement.

This year, the company's Manesar plant has witnessed three instances of prolonged labour problems resulting in a total production losss of about 83,000 units.

Last week the Board of Directors of the company had approved purchase of land in Gujarat for future capacity requirements, it said.

Stressing that the decision to purchase land in Gujarat is towards building additional capacity, MSI further said its investment
plans for Haryana stayed on course.
"These include installation of the 2.5 lakh capacity Assembly line in Manesar (Manesar C), a world class R&D Centre and test course in Rohtak. The company has lined up a direct investment of over Rs 3,400 crore (Rs 34 billion) towards these facilities," the statement said.
In addition to company's investment, its vendors and joint venture partners will continue to appropriately invest in Haryana for the future expansion, it added.
Last week MSI Chairman R C Bhargava had said that the company is looking for about 1,500 acres of land at Mehsana district of Gujarat, out of which 400 acres would be earmarked for vendors.
The management has been given four weeks time by the board to finalise the deal, although the company is unlikely to start setting up a plant in the immediate future.
"The logistics for reaching the finished cars to the large domestic markets in West and South India and the close proximity of the Mundra port for future exports, played an important role in the decision (to set up plant in Gujarat)," MSI said.