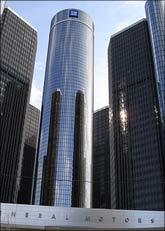 General Motors Co. plans to remove its GM "Mark of Excellence" logo from all models to be launched by the company in the future.
The removal of the company logo follows a management decision to promote individual brands instead of the parent company.
Fox News quoted GM spokesman Terry Rhadigan as saying the company's newly-formed executive committee took the decision to remove the logo earlier this month.
He informed that the cars with the GM logo will be 'gradually' phased out from the next year.
In 2008, GM had decided to sell or kill four of the eight brands, including the highly coveted Hummer, Pontiac, Saab and Saturn.
The company is also the owner of highly successful brands like Chevrolet, Buick, Cadillac and GMC.