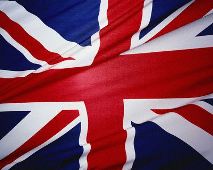 Immigration rules have been quietly relaxed in the UK to help the government clear a backlog of lakhs of asylum cases, British media claimed today.
Quoting a leaked memo, The Daily Telegraph reported that the Home Office also lost track of tens of thousands o migrants who should have left the country at least six years ago, and some as far back as the 1990s.
The government had promised to clear a backlog of 450,000 asylum claims by 2011. However, officials realised that in the cases of some 40,000 claimants, it was tougher to remove them from Britain because they came from countries with poor human rights records such as Iran, Zimbabwe, Somalia and Nigeria.
Ministers agreed that home office officials could change the guidelines to grant the 40,000 people indefinite leave to remain in the country, the newspaper said.
The memo, according to the report, was written by Matthew Coats, head of immigration for the UK Border Agency, and sent in July this year to Alan Johnson, Home Secretary, and Phil Woolas, the immigration minister, who signed it off.
The move is designed to help officials hit the 2011 deadline because pursuing removal of any difficult case would have taken too long.
The so-called 'legacy' backlog of 450,000 asylum cases, some dating back to the mid-1990s and which were never concluded, was first revealed by former Home Secretary John Reid in 2006 who then vowed to clear it within five years.