The business process outsourcing (BPO) sector in the Asia-Pacific region will touch $9.5 billion in 2016, up from $5.9 billion in 2011, according to Gartner.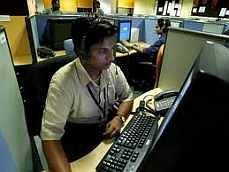 As calender year 2012 nears completion, outsourcing in the Asia-Pacific is on pace to touch $6.45 billion. Asia-Pacific, however, does not include Japan.

"The Asia-Pacific BPO market is still relatively under-developed and under- exploited (with the exception of Australia and New Zealand) when compared with other markets or regions," said T J Singh, research director, Gartner, adding this presented opportunities to service providers willing to invest in the region.

Gartner said the key drivers for BPO buyers in the Asia-Pacific were scalability, quality, best-of-breed process, technology infusion, and improved service levels.

"Cost continues to be a consideration in all deals. Asia-Pacific is an immature market for BPO services. No single provider dominates every type of BPO service, and very few can successfully demonstrate true regional or Pan-Asia-Pacific BPO capabilities for multiple processes,"
added Singh.
The largest BPO market in the Asia-Pacific in 2011 was Australia, with a market size $4.63 billion, about  3.5 times larger than India ($1.26 billion), the second-largest consumer of BPO services.
The fastest-growing BPO markets within the region will continue to be led by China and India. Banking and financial services, communications, government (both local and federal), technology, retail, and travel and transportation continue to be the largest consumers of BPO services in the region, said Gartner.
Asia- Pacific continues to present service providers with lucrative high-growth and profitable markets that are still relatively underdeveloped and untapped. Even during these trying economic times — the US and European economic malaise — buyers in Asia- Pacific are still grappling with issues such as revenue growth, market share gains, scalability, quality of service and better cost management.
Some negative impacts are likely to surface as BPO grows across the region, including higher wage inflation and attrition, as demand for talent in the domestic market competes with offshore demand from the US and Europe, Gartner said.