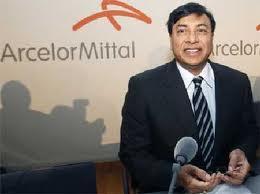 ArcelorMittal, the world's largest steel maker, is making this city one of its global hubs for engineering and project management.

What started in 2009 as a five-location service has seen a steep expansion.

The number of locations in 2013 was 17.

Assignments increased from seven to 53 in the first nine months of 2013.

ArcelorMittal Design & Engineering Centre currently employs 50 people and was preparing to boost its project management business, a company spokesperson said.

The growth of AMDEC, incorporated to reduce ArcelorMittal's dependency on external consultants, could be linked to the global financial crisis in 2009.

The company says this had forced AMDEC to review plans and the Centre has since served a range of projects, from mining and steel making to energy and environment.

"Review engineering done by AMDEC on suppliers' and local contractors' designs has yielded several million of US$ savings," the spokesperson said. AMDEC, it seemed, fitted well into ArcelorMittal's bigger cost-saving drive, one it embarked on to battle the slowdown across the globe.

AMDEC would be ArcelorMittal's second successful venture in India. In 2009, it bought into Mumbai-based Uttam Galva Steels, a galvanised steel maker, with a 33.8 per cent stake.

The steel maker, though, came to India with hopes of setting up large steel plants.

It has already pulled out of an ambitious project in Odisha, while saying it would be pursuing others in Jharkhand and Karnataka -- the latter are well behind schedule.

The agreement with the Jharkhand government was in 2005 (Odisha in 2006) and with the one in Karnataka in 2010.
Image: L N Mittal