A senior official of Ford India, subsidiary of US-based Ford Motor Company, on Thursday said that any extra tax on diesel vehicles in the country would regressive. Joginder Singh, president and managing director, Ford India private limited, said that over a period of time subsidies on diesel should go.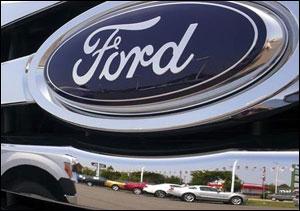 "The government should come up with policies that would promote growth. Any extra tax on diesel vehicles would be regressive," Singh added.
Share of diesel vehicles has been on the rise in the overall vehicle sales in the country. It rose from 21.4 per cent in 2007-08 to 47 per cent in 2011-12. Singh admitted that of the net vehicles sold by Ford in the country this year, around 85 per cent are diesel vehicles.
The company is in the process to have an installed capacity of 610,000 engines per annum with its Chennai and Sanand plants combined by 2014. Singh, however, did not wish to share the break-up of diesel and petrol engine capacity.
The uncertainty in terms of prices of fuel, has put manufacturers plan to invest in increasing diesel capacity in jeopardy. Almost every major company including Maruti Suzuki, Honda, Hyundai and Volkswagen have plans to set up diesel engine manufacturing plants.
Currently, there is a proposal to levy an annual road tax of up to Rs  50,000 on diesel diesel sports utility vehicles, besides, another suggestion to impose an environment tax of 25 per cent (of the cost of the vehicle) on diesel vehicles o curb the growing levels of pollution in the Delhi-National Capital Region.
The Oil ministry is learnt to have made a proposal to raise diesel prices by one rupee per month for the next 10 months. Diesel price is currently around Rs  47.15 per litre in Delhi, which is around Rs  21 lesser compared to petrol prices.
Meanwhile, Singh also said that the company's Sanand plant in Gujarat is on track and would be commissioned by 2014. "Around 4,000 people are working on ground at Sanand, and the project is very much on track. With the Sanand facility our net investment in India would be around $2 billion, of this around $1 billion would be for Gujarat."
The company plans to introduce around eight models in the country by mid-decade, and expects that by 2020, India would be the third largest market for Ford globally only after China and the US.
Vendors alloted land
Around 9-10 vendors of Ford have already been allotted land at the upcoming vendor park adjacent to the company's upcoming facility at Sanand. The state government has earmarked around 200 acres of land for Ford's vendors.
"We had asked for a list from the company as to which of its vendors would be interested in coming to Gujarat. And accordingly, around 9-10 companies have been allotted land, and some of them are global vendors," said a government source. The state support agreement that the company had signed with the state government had a provision that the government would arrange for land for its vendors.