The Comptroller and Auditor General (CAG) on Tuesday criticised the roles of the Department of Space and its former secretary, G Madhavan Nair, in the Antrix-Devas deal, saying the deal was a "classic case of public investment for private profit".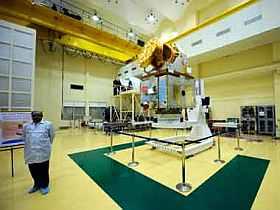 A CAG report, tabled in Parliament on Tuesday, found the Department of Space guilty of concealing facts from the Cabinet and violating various rules and procedures. It also accused Nair of "conflict of interest", and said his role had affected the system of checks and balances in the decision-making process, leading to the award of the contract to Devas.

"The Antrix-Devas deal is a classic instance of failure of the government structure in which selected individuals, some serving and some retired public servants, were able to successfully propel the agenda of a private entity by arrogating unto themselves, powers which they were not legitimised to exercise," the report said.

The report said
the Cabinet's approval for introducing the Devas service was not secured. The department had also failed to bring crucial facts to the notice of the Space Commission, responsible for formulating policies related to the development and application of space science.
"Of the 70 MHz of S Band spectrum, 10 MHz was intended for strategic use, and was not to be shared for commercial applications. Even this band was earmarked for Devas," the report said.
The CAG said undue favours extended to Devas by the Department of Space resulted in a loss of considerable revenue to the government. "The Devas service had considerable fiscal potential for the government, and by not following the due process for this new service, the revenue interest of the government seems to have been totally ignored."
Terming the method of allocation of the contract to Devas "cherry-picking", the CAG said the Department of Space chose agreements that benefited Devas, not the government.
On Nair's role, the report said, "There was concentration of many roles in one person."