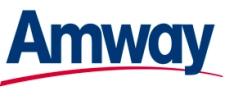 For a direct seller, Amway's suite of brands -- some of them clocking a turnover well over Rs 100 crore (Rs 1 billion) in the Indian marketplace -- could easily rival some of those in conventional fast-moving consumer goods companies.

Consider this: Amway's Glister toothpaste – unknown to people outside the world of direct sellers and their clients or customers -- is set to cross Rs  115 crore (Rs 1.15 billion) in sales by the end of this calendar year (Amway follows a January to December accounting year).

Another brand, called Artistry, which is a high-end cosmetics range imported from the US headquarters of the company, is expected to cross Rs 110 crore (Rs 1.1 billion) this year.

Amway's health supplement, Nutrilite Daily, is already a Rs 200-crore (Rs 2-billion) brand, while Nutrilite Protein Powder is likely to touch nearly Rs 300 crore (Rs 3 billion) in sales by the end of 2012.

And, there are more products that the direct marketing major, which closed the 2011 calendar year with sales of Rs  2,130 crore (Rs 21.3 billion), is counting on as future prospects.

This includes liquid laundry detergent brand SA8 Gelzyme and Nutrilite Cal Mag D, both of which, says William Pickney, managing director and chief executive officer, Amway India, have the potential of touching the Rs 100-crore-mark in the near future.

Given that the company, through its band of over 500,000 distributors, has been selling its products in India for 14 years now, experts say it is no mean feat that Amway is the leading player among FMCG direct sellers at least in the country.

So, how has the largest direct marketing company in the FMCG space cracked the code at a time when competition in the category as a whole has only intensified?

Both domestic and international FMCG companies have in the last few years pushed distribution as well as penetration, increased the number of products in their portfolio, scanned the Indian marketplace for new trends that they can capitalise on and increased their advertising budgets -- all in the hope of increasing their presence in the world's second-largest consumption market.

Most are seeing success too, with FMCG companies clocking an average 15 per cent-plus top line growth per annum.

According to sector analysts, the roughly Rs 170,000-crore (Rs 1,700 billion) domestic FMCG industry grew at a compound annual growth rate of about 11 per cent between 2000 and 2010.

But, in the current decade, this growth has actually increased 12 to 17 per cent, according to a Booz & Company study.

By 2020, the study says, the market size is estimated to more than double to between Rs 400,000 crore (Rs 4,000 billion) and Rs 620,000 crore (Rs 6,200 billion).

Contributors to this growth will be increasing consumption led by rise in incomes,
changing lifestyles and demographics.
With nearly 60 per cent of India's population below the age of 30, most companies realise that their market lies here.
Experts say that the consumption boom has not escaped direct sellers, too, who have the advantage of personalised selling that conventional FMCG companies don't.
And, if the product is good, the possibility that there will be repeat purchases will be higher, they say.
Pickney admits that much of the raw materials going into its 131 products in India, across categories such as personal care, home care, nutrition & wellness and beauty is imported.
This has allowed it to keep product quality consistent with what exists internationally in its portfolio.
At the same time, however, lack of local sourcing has meant that Amway products -- outside of its great value range - are all steeply priced.
For instance, a 100 gm tube of Glister toothpaste is priced at over Rs 100.
Regular toothpaste brands available on retail store shelves, on the other hand, are priced at half the price -- at Rs 35-40 -- for the same size.
The direct seller's nutrition & wellness range, which gives it 55 per cent of its revenues in India, is priced anywhere between Rs 650 and Rs 3,200.
Personal care and home care products (which give Amway 35 per cent of its revenues) are priced between Rs 100 and Rs 700, while beauty products (which contribute 10 per cent to top line) are priced between Rs 100 and Rs 2,500.
With such high-priced products then, how has Amway ensured repeat purchases? Persons in the know say that it has to do with its relentless pursuit of quality.
"Whether it is the sales pitch that Amway sellers make or quality control measures implemented at its contract manufacturing units in India, Amway has emphasised the aspect of quality all the time," says Pratichee Kapoor, associate vice-president, Technopak Advisors, who has studied the direct marketing industry closely in India.
The company has also invested heavily in advertising over the last few years building what Kapoor calls the "Amway brand".
In the process, consumers have come to identify the company with good, stolid products.
But does the multi-level-marketing model coming under intense scrutiny in recent months hurt the image of companies such as Amway?
It does, say market experts.
Recently, Andhra Pradesh found the business model followed by Amway and such other companies to be prohibited under the Prize Chits and Money Circulation Schemes (Banning) Act, requesting review of Foreign Investment Promotion Board approvals to such players.
The matter is expected to come up for discussion this month, even as the Rs 4,000-crore (Rs 40-billion) direct marketing industry lobbies hard for a separate piece of regulation to govern it rather than a clubbing with the above-mentioned Act.