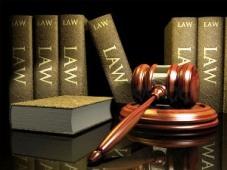 Delhi high court is likely to hear on Wednesday a fresh plea of an NGO seeking a direction to the Central Vigilance Commission to inquire into alleged purchase orders of 111 aircraft costing a whopping Rs 67,000 crore (Rs 670 billion) to Air India.

A bench headed by acting Chief Justice A K Sikri would consider the fresh application filed by Centre for Public Interest Litigation.

"The petitioner requests this court to direct the CVC to conduct a thorough inquiry into aircraft acquisition deals of Air India and its loss of market-share by giving up profitable routes an timings, and the role played by the Civil Aviation Ministry.

"If the CVC finds a prima facie case, it can then get the matter investigated through the CBI as per law," the application said.

Earlier,
the high court had issued notices to Centre, Air India, CVC, CBI and CAG on CPIL's petition.
Later, it had also asked CVC and the CAG about action taken by them on the issues raised in the petition.
The NGO, in its fresh application, cited the CAG report to buttress its plea that the Civil Aviation Ministry acted in 'haste and in malafide' manner.
The PIL alleged that the Ministry of Civil Aviation 'through its deliberate and mala fide decisions and actions', drove the Air India and Indian Airlines into heavy losses.
"The government went in for a huge fleet expansion programme in which purchase orders for 111 aircraft were given.
"This unnecessary expansion was made without any proper study and without any transparency.
"The purchase orders of the aircraft were given costing a whopping Rs 67,000 crore (Rs 670 billion)," it said.