Even as the Directorate General of Civil Aviation (DGCA) is prepared to issue an air operator's permit (AOP) to AirAsia India, procedural delays on the part of the airline in completing recruitment and import of aircraft to its headquarters in India might hold up the process.

A top government source told Business Standard: "The ministry of civil aviation has already issued a no-objection certificate (NOC) to the airline. If all documents provided by the airline meet the regulatory process, the DGCA should be able to issue the AOP by early November. The airline has, however, not imported aircraft or completed recruitment."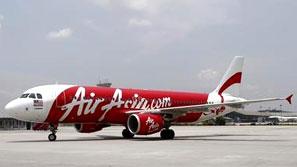 AirAsia India had applied to the DGCA for an AOP on October 4, two weeks after it received the NOC from the ministry. The NOC enabled it to import the first of three aircraft to Chennai, its intended headquarters. However, the plane has not been brought yet for DGCA scrutiny.

The official said the procedure for award of AOP was being conducted in accordance with CAP3100, involving a checklist of 36 items. "DGCA has to scrutinise the airworthiness of the aircraft and the preparedness of crew to commence operations. Unless the recruitments are completed, we cannot go ahead with all the checks," added the official.

According to latest available information, AirAsia India has 200 employees — pilots, engineers and ground staff. In an interview with Business Standard earlier this year, chief executive officer Mittu Chandilya had said the airline would start operations with 80-100 employees per aircraft, to be brought down to 60-65 in a year.

The DGCA grants the AOP after assessing the preparedness of a start-up airline to launch flights by examining issues such as availability of aircraft, personnel to operate flights as well as those on the ground, aircraft parking space at airports and engineering facilities. After receiving the AOP, it would have to apply to airport operators and DGCA for approval of its routes and network before officially launching the airline.

Considering the time taken in the procedures involved, AirAsia India might start operation only early next year.

AirAsia India is a joint venture between AirAsia, a Malaysian airline (which would own 49 per cent stake), the Tatas (30 per cent) and Telstra Tradeplace, owned by Arun Bhatia (21 per cent). The Tatas have also announced a separate 51:49 venture with Singapore International Airlines to launch a full-service carrier at an investment of $100
million. The proposal will come before the Foreign Investment Promotion Board (FIPB) on Friday.
Currently, AirAsia connects Chennai, Bangalore, Tiruchirappalli, Kochi and Kolkata in India to Thailand and Malaysia.
It says it would largely focus on markets in south India and move upwards upon development of low-cost terminals in metros such as Delhi and Mumbai. In a media briefing in Delhi this July, AirAsia Chief Tony Fernandes had said, "As much as 50 per cent of air travel happens out of Delhi and Mumbai. When we start operations, this proportion would be redistributed, as we will connect many new routes. At the same time, we have requested the government to develop low-cost terminals in cities such as Delhi and Mumbai. London has four airports; New York has three. There is plenty of land available. When that happens, we can look at these cities."
The airline also evinced interest in developing India as a hub for international travel. "India is strategically located. And, we can operate flights from the southern part of the country within a four-hour circle to destinations in Africa and on the Gulf route such as Doha, Nairobi, Maldives, Karachi, Bangladesh and some cities in China. It is bizarre that the government has a regulation in place which allows airlines with (only at least) five years of operations and a fleet of 20 aircraft to fly international. It does not make sense. Probably Naresh (Goyal, head of rival Jet Airways ) or someone put it down," he'd added.
WILL TAKE-OFF BE DELAYED?
'The DGCA grants the Air Operators Permit (AOP) after assessing the preparedness of a start-up airline to launch flights
'AirAsia India had applied to the DGCA for AOP on October 4, two weeks after it received NOC from the Ministry of Civil Aviation
'The DGCA may be able to issue the AOP by early November to the company
'However, the airline has not imported aircraft or completed recruitment, which may hold up checks