Taking advantage of the government's move to open the retail sector to foreign players, private equity major Actis has opened talks with global retail biggies such as 7-Eleven, Lawson and Tesco to sell its 40 per cent stake in South India-based retail company, Nilgiris.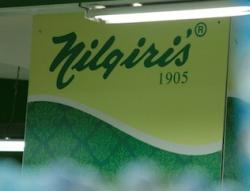 The government of Singapore owns another 23 per cent stake in the company while the founders, the Mudaliar family, own the rest.
Actis was earlier negotiating with private equity players such as Temasek and Advent to sell stake but changed its strategy to go slow on the sale so that it could get a better valuation from the foreign retail companies planning to set up shop in India.
Actis is looking at a valuation of $150 million for Nilgiris but the final call will be taken only after it receives firm offers from foreign companies, according to a source close to the development.
Founded in 1905, Nilgiris Dairy operates 120 neighbourhood convenience retail outlets through the franchisee network. Half of those are in Bangalore and the rest in various cities of south India.
When contacted, a spokesperson for Actis refused to comment on the matter. "Potential bidders are currently waiting for more clarity from the government on various issues related to back-end sourcing; once it (the clarity) comes, the deal will be closed," a source close to the development said. HSBC is advising Actis on the deal.
Apart from marquee names such as the US-based 7-Eleven, Japanese firm Lawson and British retailer Tesco, a Thai retail player has also evinced interest in the company, according to the source.
"The valuation has gone up since FDI has been allowed and so the entire sale process has become slow as there are many conditions attached to the entry of foreign companies," the source said.
Prabhu Ramachandran, who owns a majority of the Mudaliar family's 33 per cent stake, was unavailable for comments.
"A lot will depend on states like Karnataka, which have said no to FDI in multi-brand retail, and the valuation sought by Actis. Only after clarity on these issues, will foreign retailers put in money," said Arvind Singhal, chairman of Technopak Advisors, a management consultancy.