The ministry of corporate affairs - under new minister Murli Deora - has reopened for further investigation the cases of two companies allegedly involved in the unravelling 2G scam. A senior official said that the ministry was currently probing Swan Telecom and Loop Telecom.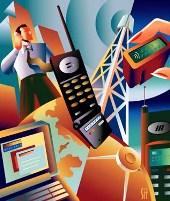 He added that the ministry was preparing to extend its investigations into all the companies awarded telecom licences in January 2008.

"We will not be able to track the money trails, but we will look into details pertaining to their formation and operations to determine if there were any irregularities or violations of policy norms," said the official.

Former corporate affairs minister Salman Khurshid had given Swan Telecom a clean chit when the department of telecom (DoT) had asked his ministry to review the company's records to ascertain if there was a case for action against it.

D K Mittal, secretary, corporate affairs, confirmed that the ministry had reopened the cases of two companies, but declined to furnish their identities.

In January 2008, DoT had issued telecom licences to eight new operators at a fee of Rs 1,658 crore each for pan-India operations.

The companies allotted spectrum include Unitech Wireless (now Uninor), Loop Telecom, S Tel, Datacom Services (rechristened Videocon Mobile) and DB Group-promoted Swan Telecom (rebranded Etisalat DB Telecom).

Investigating agencies, including the income-tax department and CBI, are currently scrutinising the details of these companies for possible leads to money trails in the 2G scam.

The corporate affairs ministry's investigations into these companies are expected to throw up critical information, the official indicated.

The comptroller and auditor general of India report on 2G licensing had pointed out how some companies, which failed to meet eligibility criteria, had been favoured by the telecom ministry.

The report also indicated that several companies were privy to information that gave them an advantage when bidding for licences.

Of the 122 new licences awarded, 85 were bagged by companies that did not meet eligibility criteria.

According to CAG, 12 companies lied about their paid-up capital. The fact that many of the new licensees sold stakes at a huge premium shows there was money to be made, the report has stressed.