In what could mean a big investment opportunity for the construction industry in the years to come, the road transport ministry plans to more than double private participation in highway construction during the 12th Five Year Plan starting April 2012.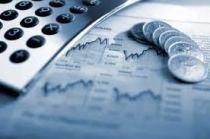 The overall investment in the sector will also double to Rs 323,000 crore (Rs 3,230 billion), but the share of private sector is expected to increase by 10 percentage points.

The working group for the Twelfth Plan has recommended the government to increase private investment in the road sector to Rs 166,738 crore (Rs 1667.38 billion) from Rs 62,630 crore (Rs 626.3 billion) in the ongoing 11th five year plan.

This projected increase in private investment will raise the percentage of private-sector contribution in the highway sector to 51 from the present 41.

The expenditure in road sector in the 12th Plan will double from Rs 152,201 crore (Rs 1522.01 billion) to Rs 323,000 crore (Rs 3,230 billion).

Recently, the National Highways Authority of India has seen increased interest for road projects, and has been able to award 21 out of 33 projects on a premium.

The premium income from these 21 projects would come in between Rs 2,500 crore (Rs 25 billion) and Rs 3,000 crore (Rs 30 billion) per year --
and will increase by five per cent every year till the concession period ends.
A company offering a premium means it is committing to an annual payment to the government over a period of time, instead of seeking a grant for building a road.
A substantial increase in premium income has slashed NHAI's borrowing requirement by half. The B K Chaturvedi committee had said the highway authority would need to raise Rs 191,000 crore (Rs 1,910 billion) by 2030-31, but now the requirement stands reduced by Rs 1 lakh crore to Rs 83,000 crore (Rs 830 billion).
Industry executives also feel that it will not be difficult for the government to achieve the target of increased private participation.
"We (the private sector) are ready to invest money in highway projects because they are least risky," said a senior executive of a Mumbai-based infrastructure company.
"Also, other sectors are neither offering much, and they have lot of policy issues. I think the government's target of 51 per cent from us is easily achievable."
India has a highway length of 71,772 km. Of the total length, 24 per cent is of 4-lane and above standard, 52 per cent is of 2-lane standard and 24 per cent length of single and intermediate standard.
The government has also proposed an increase in the existing highway network of 71,772 km to about 85,000 km in the 12th Plan period.