Life for PricewaterhouseCoopers (PwC) has come a full circle post Satyam - it was the auditor for the scam-tainted company. The audit firm's global chairman, Dennis M Nally, says that with the lessons learnt and a small number of clients lost, their focus is to harness quality clients and talent.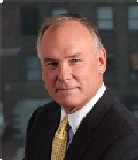 How is life at PwC, post Satyam?

We are doing very well in India. It is unfortunate that Satyam happened under our watch. Each of the last 18 to 20 months has been the most challenging for PwC. But we've learnt a lot from it.

However, our clients have been remarkably loyal. There have been a number of leadership changes at the top; the company has spent considerable amount in terms of training, making sure we focus on development of skills of people here in response to this environment. As a result, the firm is well positioned for the future. Now, our single-largest investment of $100 million in the next three years will come right here, into India.

How many clients did you lose?

It has been a very small number of clients. Compared to that, we have gained a few hundred clients over these months.

What is the single-most important mechanism you have put in place to avoid a Satyam rerun?

Our emphasis is on quality. We also had a very hard look at Hyderabad and we have appointed a new managing partner. We are also holding our big advisory conference in the city in December.

But, isn't quality a given for a firm of your stature… what do you mean by "emphasis on quality"?

We want to put quality at the centre of everything. It encompasses a number of things - quality of people we hire, the quality of clients we service, the quality of infrastructure we build in terms of management systems.

The balance between growth and quality is important for us. When you are growing 15 to 20 per cent a year, you are bringing in a lot of resources and a lot of talent. So, you have to be realistic about how fast you can grow. Our focus is on quality first and growth as a consequence of it.

What is the next step, now that you have gone for a brand makeover?

The brand makeover is totally unrelated to the Satyam episode. The brand re-launch has gone to our whole network, across all 150-plus countries we are doing business in.  It was the result of a lot of market research that we have done over the past two years in terms of understanding what our clients' marketplace is really looking for.

We saw two fundamental things they were looking for. One, they wanted a very clear value proposition - coming out of the financial
crisis and the pressure on costs put a real premium on delivering value.
Second, we saw each of our clients wanting to have what we refer to as a deep, trusted relationship. So, our brand re-launch was about value and relationship.
How is India key to your growth?


PwC, as a global network, has a very strong presence in the key emerging markets. We are number one in China, Brazil and Russia, and a very strong firm in the Middle East. Economies in all of those markets are expected to grow in a very significant way.
We have been present in India for over 100 years. If this market is growing at eight per cent a year, or more, in terms of real GDP growth, and that's expected to continue in the foreseeable future, we see India as a very strategic part of the PwC network. That is the reason why we are investing so heavily in this market. It is a direct reflection of how we see its importance, in long-term potential.
In terms of revenue?


Relative to our global revenue, it is in a single-digit as a percentage. But what's interesting is that we get about 20 per cent of our revenues globally from the group of emerging markets that I mentioned earlier. As we look out over the next five years, we expect that to grow to about 45 per cent. And with most of the investment coming to India, you can imagine how significant the shift is in terms of where the growth for PwC is going to come from.
How significant is IFRS for PwC and how is the firm gearing up?


One thing the financial crisis has demonstrated is how connected the global markets are. It is no longer the US market, the UK market or the Indian market. We are all tied in terms of the capital markets. Therefore, there is a fundamental need to have one common and consistent reporting language to deal with these markets.
Ultimately, IFRS is going to be the most significant change in corporate financial reporting in years. So, it does require an awful lot of training for our people; we need to learn a whole new set of accounting standards. Our advisory teams are engaged in doing that and helping our clients think through the changes.
In some locations around the world, we are already there (in terms of preparedness for IFRS) and we want to make sure we are fully equipped to be able to deal with it internally before April 2011.