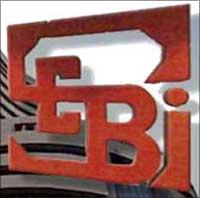 The Securities and Exchange Board of India has lately taken several steps to revive the primary market.

As part of these, it has put the onus on investment bankers to price an issue fairly to bring retail investors back.

In an interview with Business Standard, Sebi Chairman U K Sinha discusses investment advisory rules and how regulators are coming together to resolve issues.

Edited excerpts:

How do you look back at 2012?

We took some important and far-reaching steps this year.

We have incentivised mutual funds if money is collected beyond 15 cities.

Sebi is also one of the few regulators worldwide to have put in place a regulatory framework for algo and high-frequency trading.

In the primary market, we are aiming at access to a large number of investors across the country.

Second, there is a need for some pressure on pricing.

If an investment banker is not putting pressure on the promoters and the stock tanks because of the high issue price, his past track record should be known.

But should the regulator get into pricing of IPOs?

Anybody who says Sebi is deciding on pricing is wrong.

We are saying the track record of merchant bankers should be disclosed.

If somebody is coming out with a Rs 10 issue for Rs 500, there should be explanations for that.

And that information should be known to the market.

Between 2008-09 and 2011-12, only 45 of the 127 issues are trading above the issue price, while 72 have been continuously trading below it.

These 72, even if adjusted with the general decline in the Sensex, are trading below the market.

So,
don't you agree something is wrong?
All I am trying to bring in is some self-discipline.
The 'safety net' for retail investors is against the basic tenets of stock market investing. . .
I would like to see a very vibrant IPO market in the country.
For that, we need a fair amount of retail investor participation.
If retail investors have to be attracted to markets, we need to put in place certain mechanisms through which they begin to trust the market.
If 72 of the 127 issues are not doing well, nobody will come to the market.
< The paper on safety net is still under debate, primarily because there are two arguments.
One argument is that it's not our job to fix the price. Agreed, but then people will desert the market.
So, a debate is going on the form. We would like to bring in at least a mild form of safety net.
The biggest churn of mutual fund products is happening at foreign banks, which are out of Sebi's purview. How do you plan to address this?
We are coming out with an investor advisor regulation that will look into these problems.
We have been successful in bringing together all the regulators to the table and they have agreed that Sebi should come out with an investment advisor regulation.
That regulation will cover banks also. It is in a very advanced stage.
The good news is that RBI has also agreed. It is not that we are getting into friction with others.
The government's move to allow LIC to invest up to 30 per cent in listed companies will trigger open offers. Will Sebi make an exception for LIC?


We are not going to give any exemption to any company because the open offer gets triggered at 26 per cent. So, there is no case  for any exemption.