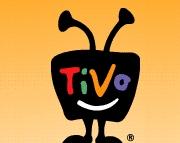 Of all the status games people play, gizmo one-upmanship appears to be the most pointless on the surface.
Fashions might come in and out, art might appreciate, and it's always fun investing in one leg of a polo pony if you can't go the whole horse -- but geek stuff is guaranteed to be obsolete in a generation.
Today's ultra-cool Blackberrys will be tomorrow's unrecyclable junk; cellphones need to be upgraded more often than wardrobes. This is an unalterable law of geekdom.
What's especially tricky about gizmo coolth is timing: too early an adopter, and you might as well wear a "NERD Inside!" T-shirt, too late and you're just another bozo discovering home theatre after the local cybercafe operator has had his fourth installed.
Even so, I'm betting that next year's buzzword in India will be the two-syllable revolution that's taken the West by storm: TiVo.
In this classic small-company story, the bright boys who dreamt up TiVo figured out that the market for digital video recorders had remained untapped.
Who needs DVRs aside from uber-geeks who made their own movies on their Macs or genuine, bona-fide film-makers?
But suppose you allowed the recorder to record programmes off TV -- and cashed in on the nature of digital video so that users could not only store and play back their favourite programmes but also delete all ads?
TiVo became a verb: you TiVoed past the ads; during the Superbowl, thousands of users TiVoed back to the key seconds when Janet Jackson infamously showed the world why singers should have stick-on bras; and you could TiVo out the clutter of garbage on TV in order to watch the few programmes you really wanted to see.
Many fantasised wistfully about TiVoing through real life, but that might take some time.
The thing that's made TiVo so scary, and so controversial, in the West is its simplicity. TiVo and its competitors, such as DirecTV, work on the same principle: once a TV feed is recorded as digital video, it can be broken up into several units just the same way as sound files or plain vanilla picture files.
The user gets to screen what he watches, and to decide whether he wants or doesn't want ads. (Guess how many TiVo users choose to watch ads? Now you know why big media screamed its head off over TiVo last year.)
In India, it's easy enough to import a DVR. But there are legal blocks on using TiVo. Current regulators are not sure whether TiVo breaches the rights of advertisers to advertise or channels to run ads. That means you shouldn't legally use TiVo-if you're watching TV on a TV screen.
But this February, Reliance Infocomm worked out the beginnings of an agreement with Microsoft TV.
If all goes smoothly, Reliance Infocomm will introduce streaming TV services over broadband. And Microsoft says its end of the service will support integrated video, video-on-demand services and digital video recording.
Which implies that users who care to learn just a little about the technology could pick up a $100 TiVo clone on their next foreign trip and join the ranks of those who've converted to ad-free TV. By end-2006, the couch potato might actually wield genuine power -- and might do it legally.