Home > Business > Special


What will be your pay hike this year?

Outlook Money | January 16, 2008



Like the recent year, 2008 will witness great pay hikes across all sectors. While the increments would be larger in the sectors like financial services, retail and telecom, traditional areas like manufacturing will have much to cheer.

Based on our extensive research, interactions with experts and HR professional, we present the salary outlook for eight sectors across junior, middle and senior levels.
Arrows shows percentage increase in 2008 over 2007
Figures in Rs '000 show salary range per month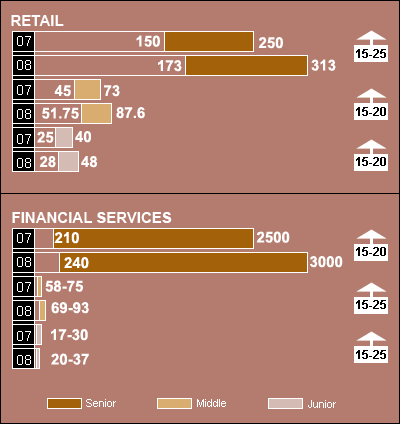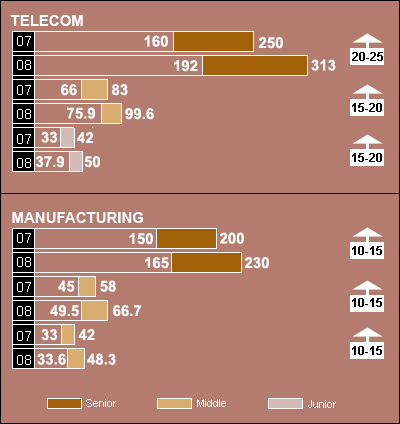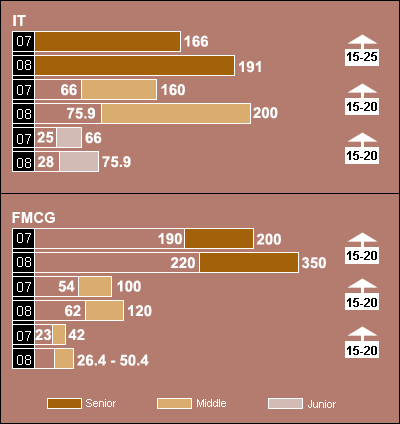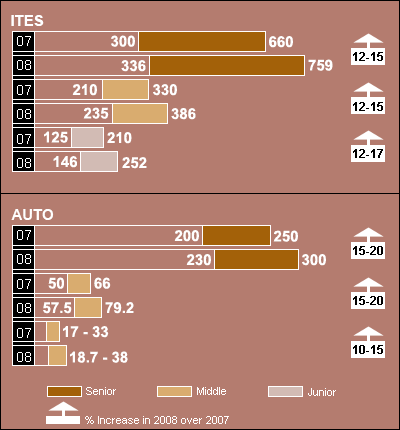 Arrows show percentage increase in 2008 over 2007
Figures in Rs '000 show salary range per month
DON'T MISS: Some must-have skills for the future
More Specials
Powered by