Home > Business > Special


How DLF plans to use IPO money

May 15, 2006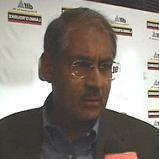 DLF will use its IPO proceeds in part to acquire land, complete on-going projects and retire debts. The company's vice chairman Rajiv Singh says that land acquisition programme will cost Rs 6,500 crore (Rs 65 billion), while the completion of on-going projects will cost about Rs 3,100 crore (Rs 31 billion). The company, at present, has loans worth Rs 4,000 crore (Rs 40 billion).
DLF files draft for India's largest-ever IPO
Excerpts from CNBC-TV18's exclusive interview with Rajiv Singh:
Give us a break-up of how the proceeds will be used. Can you give us a sense of what kind of land bank you are hoping to develop in the next couple of years?
The IPO proceeds will be utilised for land acquisition, which will cost about Rs 6,500 crore. We hope to complete the construction of some on-going projects, which will take about Rs 3100 crore.
We retain the rights to prepay loans that the company holds to the extent of about Rs 4,000 crore. This is an overall statement of objectives. It will be decided after the exact issue size is finalised. The deployment will be decided thereafter. Principally the money is for acquisition and for completion of our projects.
Could you give us some kind of a ballpark figure in terms of what kind of money will be deployed for developing these special economic zones because you are setting up three special economic zones which are multi-product ones in Ludhiana, Amritsar and Manesar?
That is correct. We have received approval to set up four special economic zones of a large size. Three are going to be a multi purpose special economic zone and one is going to be a collection of product specific zones in Amritsar.
As far as the investment programme goes, no exact number is quantified as yet. The land acquisition proceedings still need to take place.
We do estimate that separate companies, in which our company will be the principal investor, will undertake these projects. To that extent, at this moment, it is difficult to quantify. It will be good enough to say that these will be large investments.
Total investments processing would be of Rs 40,000-50,000 crore (Rs 400-500 billion). But DLF's investment in this would be restricted to much smaller amount, which will be known after the projects are specifically conceptualised.
How soon can we expect executable work to begin here in these four special economic zones?
The start is due in Amritsar not in Ludhiana. Amrtisar is the first one, which will get off the block. We do hope that we will be able to start something physically on the ground in a few months time. We should be up and running in terms of marketing that project to the prospective industrial units by maybe as early as the end of this year.
There are some reports coming in that you are likely to announce or look at setting up another four-five multi-product special economic zone apart from the ones that you have already got clearance for, can you confirm that for us?
We hope that we can do it in the future.
You are also looking at getting into hospitality sector in a big way. You are looking at joint venture partners, international alliances.
That is what we feel our role should be. We believe that we want to be principally the owners of the hotel assets because that is the business we are in at present. Hotel operating skills are a different ball game altogether.
Our attempt is to find leading players worldwide in different segments and arrive at some kind of alliance with them, preferably with some kind of equity participation from those operators.
We understand that you are getting into all the four segments of the hospitality space that is business, luxury, budget as well as service apartments. Reports seem to be suggesting that you have already identified and are in advanced stages of negotiation with a foreign alliance for a foray into a business segment specifically. Can you confirm that?
We are in talks for all our business segments. And, that is what we are here for. We are hopeful of finalising something in the business hotel segment, somewhat sooner than the rest; and to that extent possibly you are correct. I cannot give any specific information on this till such dialogues and discussions conclude.
There are reports saying the joint venture could possibly be with Hilton. Could you give us some kind of clarity on that? Confirm or deny these reports.
Neither can I confirm them nor can I deny them. That is the only clarity that I can give.
We understand that you are targetting 100-125 hotels in the next five-eight years. In the next two-three years, how many would be off the mark?
We have to be cautious because targetting and giving future forecast at this juncture in a IPO process is something that I am not allowed to comment upon. Business hotels should be the first ones to take off.
We have acquired substantial sites for the location of such hotels. As and when our partnership gets finalized, we will implement these projects rapidly. Some of them are going to be independent sites and many of them are going to be co-located with the other development projects of the company, whether in retail space or in IT park space.
In terms of infrastructure thrust, you have a joint venture with Laing-O-Rouke. Will it be this joint venture that will go ahead and bid for airport modernisation projects or will you be looking at separate alliances and separate joint ventures for that?
Laing-O-Rouke is a joint venture for construction. Laing-O-Rouke JV would always be a participant in such ventures, but would not be the only one. We would look for alliances with people who have specific skill set in operations of infrastructure facilities such as airports, etc.
Laing-O-Rouke may be a partner in those projects along with DLF and such operators, but we are not keeping DLF Laing-O-Rouke JV as the principal vehicle for investment in those projects.
We also understand that expressways would be a keen thrust area as far as the urban infrastructure space is concerned. Is there anything that has been identified on that front as yet?
It is too early because we have just finalized this JV a couple of months ago. The principle objective was to serve DLF's own interest in the beginning. We have made a good start and have started our construction projects for DLF in this joint venture. It is early, but we hope we can go and start bidding for projects outside in the near future.
What about your joint venture with Indiabulls?
There were reports coming in that the projects that you were looking at kicking off with this joint venture, have run into some kind of trouble between the Delhi Development Authority as well as the Delhi high court. Has that impacted your plans?
Indiabulls joint venture is just a co-investment into a particular project. So I do not think we should read anything more or less into that investment. As regards problems between DDA and others, with reference to that project, I am not aware to the details of such problems.
All I can say is that the project is very well conceived. It helps to provide subsidised housing to almost 3,500 families. Unfortunately, litigation in the real estate business has become a way of life. Without going into the merits of what people are seeing, I personally have the confidence that this matter will be decided in DDA's favour and the project will proceed.
You are also looking at a pre-IPO placement of almost 3 crore (30 million) shares. Could you confirm that is the placement on and what kind of response have you seen? We understand that it is only to domestic institutions?
That is correct. Our pre-placement will be restricted to domestic investors. We were very busy filing the DRHP.
Is that because you did not get Foreign Investment Promotion Board (FIPB) clearance for the FIIs to come into the pre-IPO placement?
In pre-IPO placement, we are not contemplating any FIIs. The pre-IPO placement will only be for the domestic investors and institutions. We may be able to give you some details about this in a few days time.
Are you looking at placing about 1-1.5% stake in this pre-IPO placement, which comes to about 3 crore shares?
I cannot confirm a figure to you right now. We will let you know in a few days time. We are now in talks with the some parties. Depending on confirmations we can revert back to you.
Give us a sense of what FY07 is going to look for you in terms of the balance sheet?
This process is new for me. I just cannot make any statements about the future financials. Unfortunately, we are constrained in terms of making a projection at this moment in the IPO process.
For more such reports, log on to www.moneycontrol.com
More Specials