PHOTOS: Superbikes for the rich playboys
Pankaj Kumar
The hottest (and expensive) superbikes that are available in India now
If you're among those who get tired of the regular 150-180cc mills and are unable to get that heady feeling everytime you mount your bike and unleash it on the streets, then rejoice. You can enjoy these heavy artillery superbikes from Honda, Yamaha and BMW.
These bike makers have decided to cheer the deep-pocketed buyers with some mean machines like, Honda CB1000R, BMW K1300R and Yamaha FZ 1.
We bring to you a catalogue of these hot wheels. Note that our preference does not lie in the order of the presentation of these bikes nor does it mention any news about their expected arrival in India.
Get, set, vroom...
Yamaha FZ-1
'Brutal Beauty' is what bike enthusiasts call this Yamaha monster. The FZ-1's legacy, hough, has now been challenged by other superbikes. In terms of design, it looks completely macho and aggressive. The motorcycle almost has a bull-like face.
The Yamaha FZ-1 is powered by a 998cc, DOHC, fuel-injected, 5-valve engine which dishes out power of 148bhp at 11000rpm. This 4 cylinder, four stroke engine generates a maximum torque of 106Nm at 8000rpm. Equipped with a six speed manual gearbox, the FZ-1 has 1 down and 5 up gear shift pattern. It offers best-in-class ride and handling.
The FZ-1 directly competes with bikes like Honda CB1000R, Kawasaki Z1000 and BMW K1300R. However, it is more affordable and powerful than its rival motorcycles in the same segment. The only thing that might disturb you is its high level of resemblance with its cheaper siblings.
The bike is available at around Rs 9.9 lakh (ex-showroom, Delhi).
Courtesy: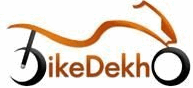 Image:
Yamaha FZ-1
Photographs:
yamaha-motor-india
PHOTOS: Superbikes for the rich playboys
Honda CB1000R
Launched in 2007, the Honda CB1000R replaced Honda CB900F in many international markets. This bike is considered as one of the most fun yet practical superbikes to grace the Indian shores. Honda has re-tuned its engine first used in CBR1000RR (2007).
In terms of design, the Honda CB1000R resembles Honda's CB600F to a large extent. Its front mudguard and triangular multi-reflector headlight seems to be inspired from CB600F.
There is also a 3D classy badge which adds more beauty to its bulky fuel tank.
The Honda CB1000R boasts of a powerful, 4 stroke, 998cc incline 4 engine. The liquid cooled DOHC engine scoops out a maximum power of 123bhp at 10000rpm and an utmost torque of 100Nm at 8000rpm.
This naked sports bike features 6 speed manual transmission with one gear down and five gears up shifting. Ownership of the bike will cost you around Rs 11.8 lakh for standard version, while the ABS version will set you back by Rs 11.99 lakh (prices ex-showroom, Delhi).
Image:
Honda CB1000R
Photographs:
world.honda.com
PHOTOS: Superbikes for the rich playboys
BMW K1300R
The BMW K1300R is considered the most impressive naked bike on the streets. The reason behind this belief is that this German monster gets great marks in all aspects. Be it the engine, performance, design or ergonomics.
The front and the rear portions of the bike is crafted to offer it a look which is distinct from its rivals. It targets the young bike lovers of the nation who can get their first choice in this bike that offers agility, power and performance.
The BMW K1300R is powered by a water-cooled, in-line, engine that offers 1293cc displacement. The 4 stroke and 4 cylinder engine cranks off maximum power of 173bhp at 9250rpm. This motor delivers a peak torque of 140Nm at 8250rpm.
All the meaty torque and power output goes to its back wheel through a 6 speed manual gearbox.
Although, BMW bikes are not as popular as other bikes in the Indian two-wheeler arena, its worldwide service network offers active support to its buyers.
Though there a number of superbikes in this segment, these three bikes seem to lead the race with their distinct style and performance.
The estimated price for BMW K1300R is Rs 15 lakh (ex-showroom, Delhi)
Image:
BMW K1300R
Photographs:
bmwmotorcycles.com