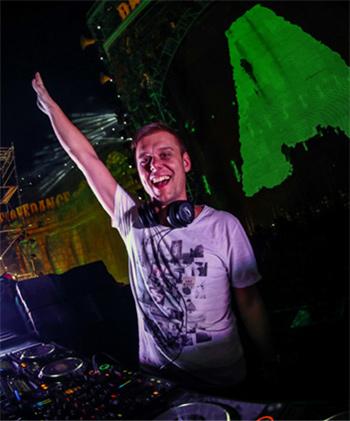 What does it mean to be at one of Asia's largest music events? Find out!
It all started in Goa, some 10 years ago, in 2007.
A multi-day music event, Sunburn was started with the aim to promote international artists and give the Indian music lovers a global exposure.
From Goa, the venue was shifted to Pune this year but not without controversy (Read all about it here!).
We bring you some recent pictures.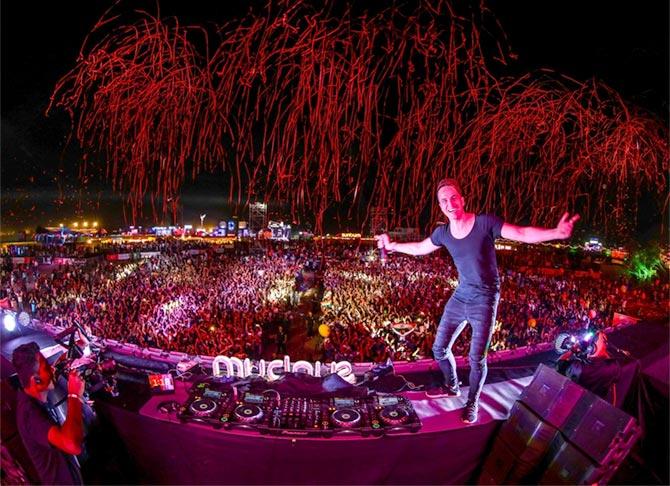 IMAGE: That's Dannic (Daan Roomers), a Dutch DJ warming up to a live audience.
All photographs: Kind courtesy Rudgrcom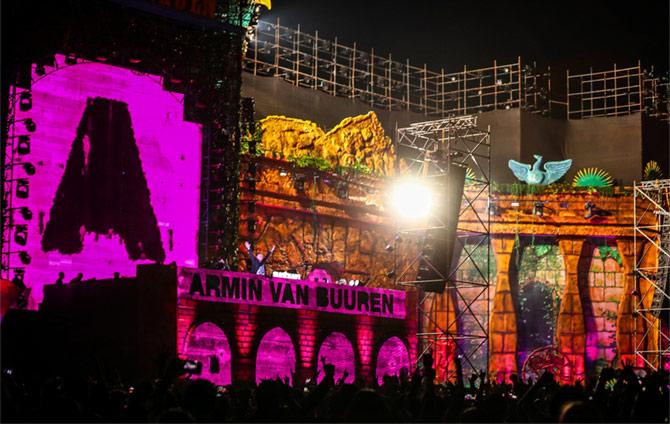 IMAGE: Look how the stage's lit for Armin Van Buuren's show.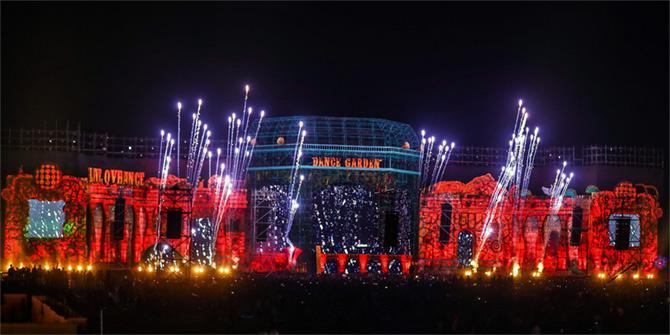 IMAGE: The play of lights -- amazing!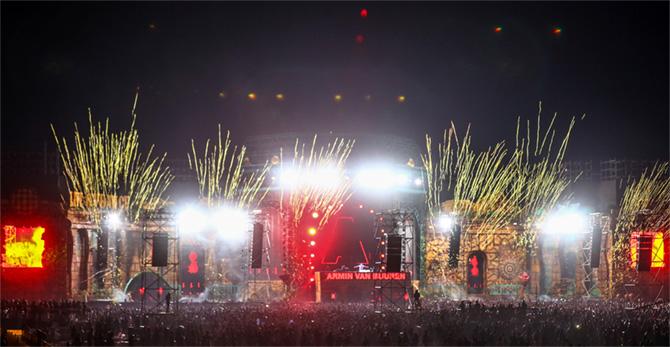 IMAGE: There were fireworks too.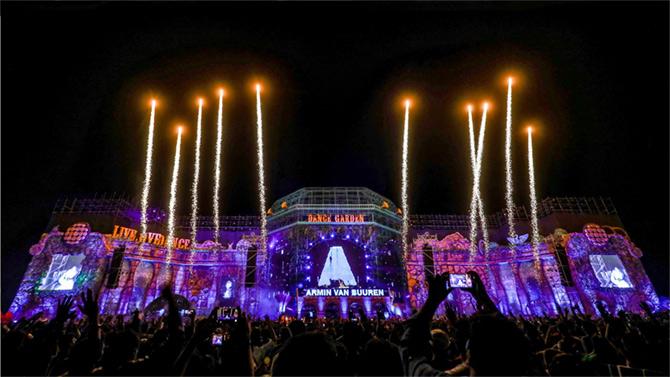 IMAGE: Who wouldn't want to be part of such a lively audience.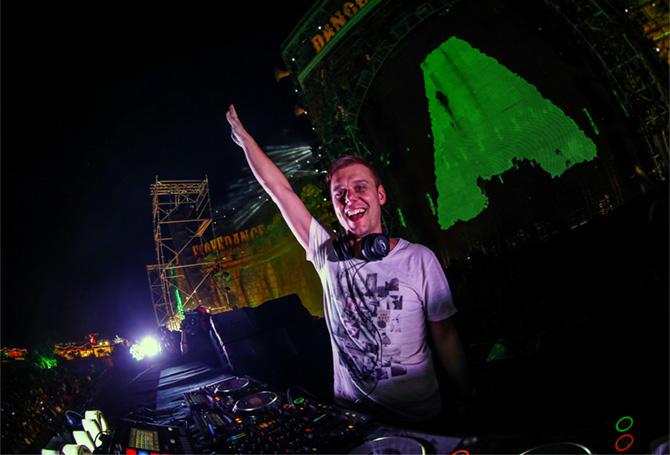 IMAGE: Say hello to DJ and music producer Armin Van Buuren from the Netherlands.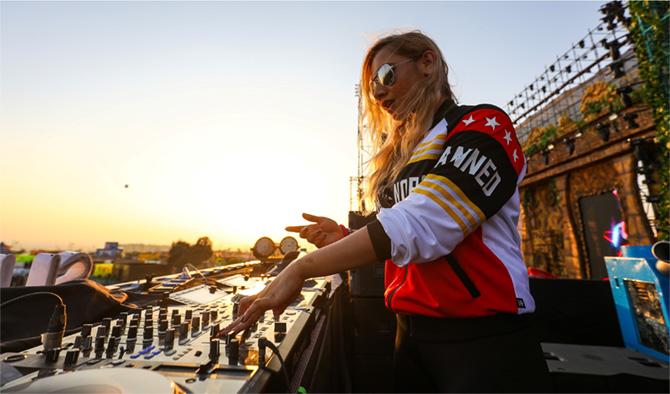 IMAGE: DJ Miss K8 from Ukraine was there too.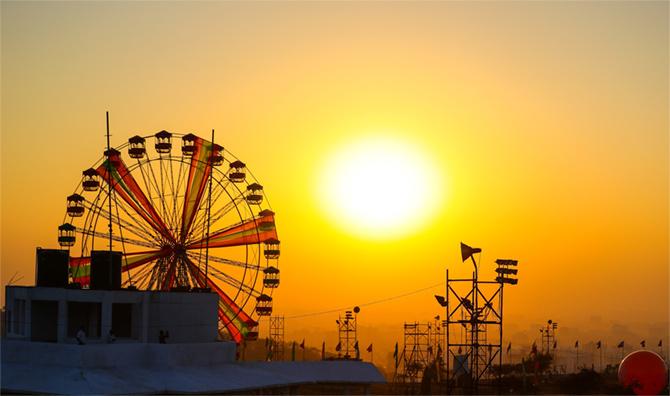 IMAGE: Sunburn is not just for music lovers; with live counters, shopping, games and more, it's an experience in itself.