The Holi weekend is just a month away and if you haven't planned ahead, we'll help you out.
Joyeeta Palit lists out her favourite places around Kolkata.
In the coming months (March and April), there are two long weekends -- Holi (March 13) falls on a Monday and there's the Easter weekend starting with Good Friday on April 14 (Friday).
How about a trip to the City of Joy?
Even if you don't want to spend time in the city, there are plenty of options for a quick escape.
Check out these spots.
---
Darjeeling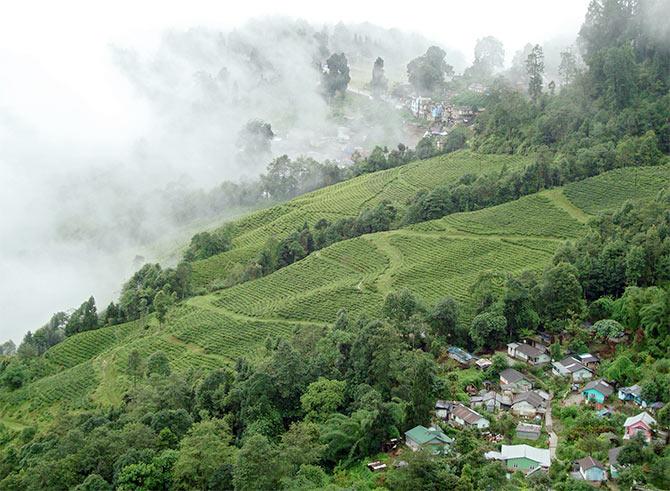 Photograph: Kind courtesy Joydeep/Creative Commons
Bengalis can never get tired of Darjeeling. There is a certain charm about the place that engulfs you when your car takes its first turn into the town.
Houses with flat roofs settled in the hills, villages, which give you the impression that they are hanging off cliffs, and the cool mountain air, work as a wonder drug against city stress.
Things to do there
Walk through Mall Road. Explore the local market and the small, dingy shops tucked away from the main road.
You can stand by the gorge and daydream with the mountains in the background. If the skies are clear, you can see the Kanchenjunga (the third highest mountain in the world) from the many viewpoints, strewn all across this small town.
Remember to visit Glenary's Bakery and Keventers -- the two famous eateries for English breakfast and tea.
Watch the sunrise at Tiger Hills, get amazed by the Batasia Loop, experience the calm of the Old Ghoom Monastery and visit the zoo near the Himalayan Mountaineering Institute.
How to get there: At 6,710 feet, Darjeeling is quite easy to reach from Kolkata.
Take an overnight train to New Jalpaiguri railway station and hire a taxi from there. You can also take a local bus or a share a cab.
Your ride will take you through the Mahananda Wildlife Sanctuary and up winding roads to this picture postcard town. Alternatively, you can take a seven-hour toy train ride from Siliguri or fly to Bagdogra and drive to Darjeeling in a private taxi.
---
Duarsini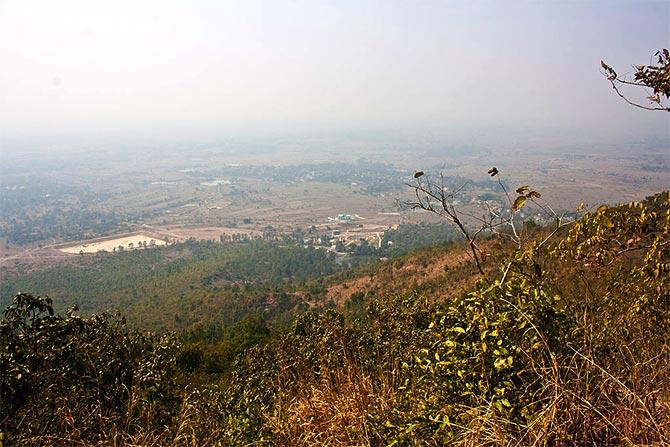 Photograph: Kind courtesy Indrajit Das/Wikimedia Commons
If you are looking for a relaxed weekend, Duarsini is the place to head to.
This serene hamlet is tucked away at the foot of a low hill near the Satgurum River, Purulia district. It is around 393 km away from Kolkata.
Things to do there
Take a breather from the metropolitan, fast-paced life. Go on treks and bird watching.
Sit by the Satgurum River. If you are lucky, you might spot wild boars, hyenas or elephants.
Get a sneak peek into the tribal culture by visiting the nearby tribal villages including Santal, Munda, Sabaradh and Kheriya villages. You can always stay in the lodge maintained by the Forest Development Nigam. These cozy cottages overlook a garden. If you get friendly with the staff, they will probably arrange for a traditional Santal (a scheduled tribe) dance for you.
How to get there: It is siuated 17 km away from Bandwan.
Nearby railway stations: Ghatsila and Purulia
---
Sajnekhali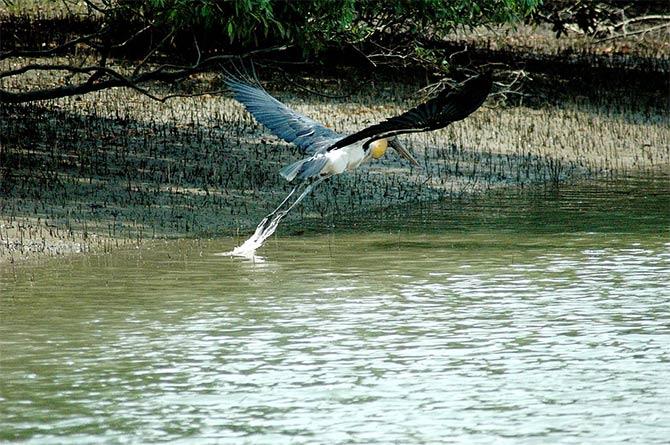 Photograph: Kind courtesy Anirnoy/Wikimedia Commons
Wildlife enthusiasts, head to Sajnekhali.
The Sundarbans will not fail to intrigue you with its plush, untouched greenery, its muddied water and simple life.
It is a haven for rare birds and the only place in India that is home to the Royal Bengal tiger.
Things to do at Sajnekhali:
Bird lovers can spend hours at the Sajnekhali bird sanctuary. Watch out for tigers and deer from the Sajnekhali watch tower. You can also check the crocodile and turtle farms beside the nature interpretation centre there.
Take a trip to the remnants of a 400 year old temple at Netidhopani or simply enjoy ferry rides in the creek. These marshes are best enjoyed during monsoon.
How to get there: Take a bus or car ride to Sonakhali, which is about 90 km away from Kolkata, and hop on to a ferry from there.
Alternatively, you can hire boats from Godkhali, Basanti, Namkhana or Gosaba.
---
Bishnupur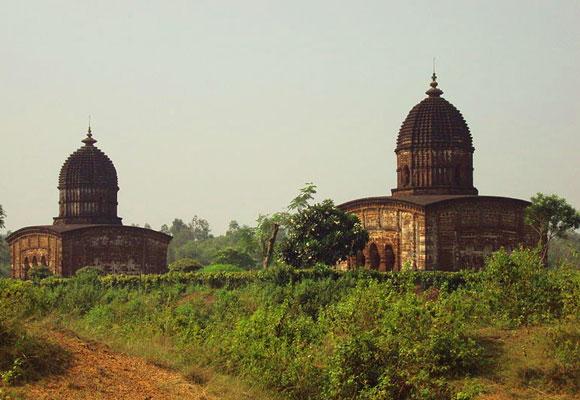 Photograph: Kind courtesy Amartyabag/Creative Commons
Located in Bankura district, this small town is famous for its terracotta temples and Baluchari saris.
Bishnupur came about in 694 AD at the time of King Raghunath I of the Malla Dynasty. Ruled by many kings through the centuries, Bishnupur prospered in architecture and the arts in the 17th and 18th centuries.
Things to do there:
Close by is Joyrambati, the birthplace of Sarada Devi. However, Bishnupur is your destination for ancient charm.
Let the fine craftsmanship of Rasmancha, Jorebangla Temple, Lalji Temple, Pathar Darja, Gumgarh and many more take you back in time.
How to get there: The easiest way to get to Bishnupur from Kolkata is to take a direct bus or train. The journey is about 4 to 5 hours.
---
The author Joyeeta Palit is an alumnus of Jadavpur University. She works as PR and brand communications manager at Acropolis Mall, Kolkata (Merlin Group).