A condom ad campaign featuring Sunny Leone has offended Goa's politicians.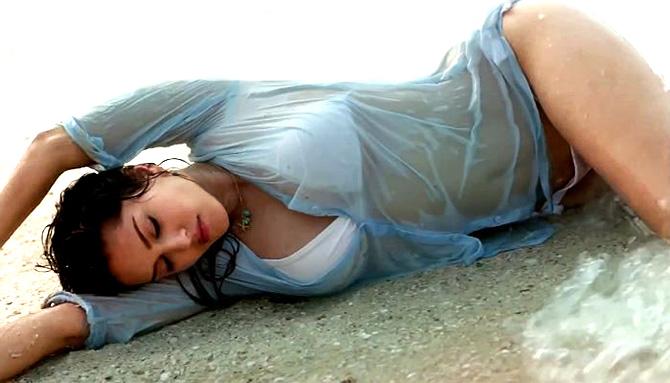 A condom advertisement featuring Sunny Leone has caused in a controversy.
The ad campaign featuring the Bollywood star next to a packet of condoms -- displayed on Goa's state-run Kadamba transport buses as part of a contract between the contraception company and the corporation -- has offended politicians, who raised protests in the Goa assembly. In fact, one MLA from Goa has gone so far as to demand a ban on all such ads on buses run by the state transport corporation.
'These ads should not be displayed. It shames us,' the MLA said in the Goa Legislative Assembly. 'What are these ads telling Goans? Students use buses. Goans use buses.'
But this is not the first time that Leone's condom ads have caused a controversy in Goa. In March this year, the Goa Women's Commission had directed the Kadamba Transport Corporation Limited to remove these condom ads 'to save embarrassment for women and to protect their dignity'.
For a country with such a massive population problem, is it wise to be offended by condom ads? Tell us with your vote.
You can also share your opinions in the message board below.