Monisha Singh Dudaney tells you what 2017, the Year of the Rooster has in store for you!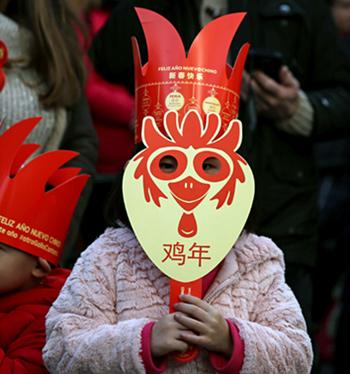 The Chinese Astrology is based on the cycle of the moon and not those of the sun, planet and the stars.
The Chinese New Year falls on a different date every year. Each year is identified with one of 12 animals to express zodiacal time.
2017 is the Year of the Rooster.
The Year of the Rooster is a beautiful energy year.
Whatever you start this year, will be a continuation for many years and move ahead.
For every animal, the Rooster is ready to shout out and ask for new plans to be made.
Do not postpone your plans; just make sure to start this year -- be it personal or professional equations.
Nature plays a very important part this year so stay connected with the outdoors rather than our gadgets.
Green is not just the colour for growth but it also signifies abundance.
The year of the rooster is definitely a year for much abundance and wealth. Every animal will make a lot of money this year to save, spend and shower on loved ones.
Slide the bubble around the circle for your year of birth and find out which sign you belong to and what 2017 has in store for you.
Lead image: Susana Vera/Reuters