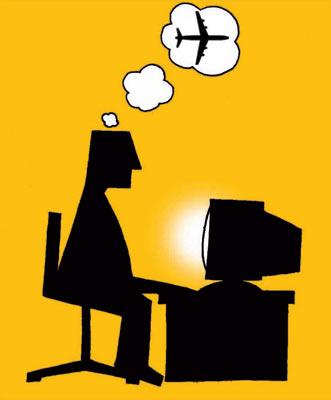 Obama administration says onus on students and their families to make sure they are not hoodwinked by US sham universities

The Obama administration, while maintaining that sham universities like Tri Valley University in California and the University of Northern Virginia in Annandale, VA -- that have duped thousands of Indian students and left them in limbo in the US -- are aberrations, has argued that the onus is on the students and their families and not the US government, to make sure they are not hoodwinked by these fly-by-night institutions.

J Adam Ereli, Principal Deputy Assistant Secretary of State for Educational and Cultural Affairs, when asked by rediff.com that it were the US consulates in India that had issued these students with visas and legitimate documentation to travel to the US to attend these universities, and consequently if the State Department bore some responsibility, argued that 'as far as the consul is concerned, if the student has an I-20 (certificate of eligibility for admission issued by an accredited university or college) from a recognised university of recognized institution, which is how it was, then they can get a visa'.

"But the consulate is not in a position simply because they don't have the resources and the expertise to evaluate the quality or the credibility of those institutions," he said.

Thus, Ereli reiterated, "It's not up to the consular officials to tell the applicant, 'Oh, you are going to this college, you better not go there, because that's not their expertise -- that's not their job."

Earlier, diplomatic sources had told rediff.com that although UNVA although authorised to issue only 50 1-20s, had issued over 2,000 to Indian students, all of whom had used these certificates of eligibility to apply for student visas at the consulate in Hyderabad and enter the US.

Ereli told rediff.com during a briefing at the Foreign Press Center here where he introduced several foreign students who were in the US on Fulbright and other scholarships, "There are recruiters out there in every country -- not just India -- who are out there making money by recruiting students, and they don't care where they go as long as they go somewhere because they get their money by the number of students they recruit."

"So there are unfortunately going to be cases like this and they can't be totally prevented," he said.

Ereli said, "Ensure that the university you are going to is recognised, has a track record, is in the educational catalogues, and is not for profit. But if it is not a public university, (ensure) that it's a not-for-profit university -- because that means they are not trying to exploit anybody."

He reiterated that 'everybody has a responsibility for doing this'.

"We have a responsibility in this, the consul officer has a responsibility, but the student also and the families of the students are also responsible for where they end up and making the right choices," he said. "We want to help you make that choice, we got the network to do that that. But, ultimately it's up to the student."

Ereli explained that unlike in India and some other countries the US higher education system is not centralised.

"There is no Ministry of Higher Education. The public side of the education is run by states and then there is the private side, which is regulated according to law, but they are private institutions.

Some private institutions, or most of them, great universities are not for profit, such as Harvard, Yale or Princeton. Others are for profit. And there are over 6,000 licensed higher education entities in the United States."

Ereli asserted that this was why it was imperative to research and know what you may be getting into.

"There people out there who are just looking to make a buck and trying to get money from students coming to the United States to study by cooperating with some institutions that are not as well established as others."

Referring to the Tri-Valley University as an example, he said, "Those kinds of things are going to happen in any system that is as open-market as the United States."

Ereli said that the US government, 'or at least the Bureau of Education and Cultural Affairs in the State Department is working to ensure that if students go to the United States to study, the process of finding out about the universities, is done in an open and transparent way'.

He added that it was precisely the reason why 'we've established the Network of Educational Advisors called Education USA. These are professional educational advisers, both local and Americans, who usually work in our embassies -- in India they work through the Fulbright Foundation'.

"They are open to anybody -- any citizen of a country who wants to come and find out about opportunities for studying in the United States.

They will advise you on what kind of university it is, what its advantages and disadvantages are and strong points, it's weaker points and the process of application and how you go through the process -- sometimes helping to defray the cost of application."

But Ereli said for all these resources, there's no avoiding 'the rare and unusual problems' like that of Tri-Valley and UNVA and argued that 'in any free market environment' there would be such aberrations.