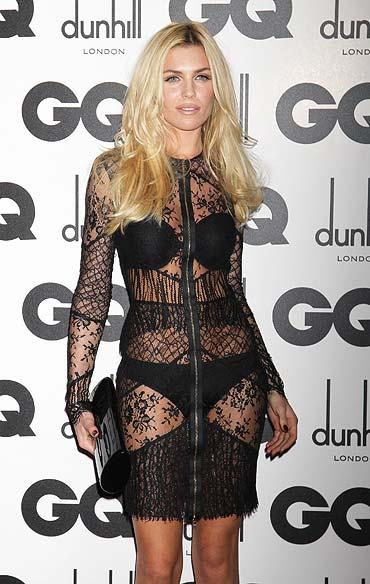 British model Abigail Crouch obviously thinks less is more! Do you like her choice of outfit?

When you're up against other beautiful celebrities on the red carpet, you know you want to outdo them.

But model Abigail Crouch, 25, took things to a whole new level with her 'dress' at the GQ Awards in London [ Images ] last night!

The glamorous wife of footballer Peter Crouch had a baby only six months ago, but from the looks of those curves, you'd never know it.

The Emanuel Ungaro black lace number hardly served to cover up anything, with Abbey's bra and briefs showing through.




Photograph: Chris Jackson/Getty Images