Outside of the uplands of celebrity, skin colour looms grimly over adoptions, keeping babies and would-be parents away from each other, says Shuma Raha.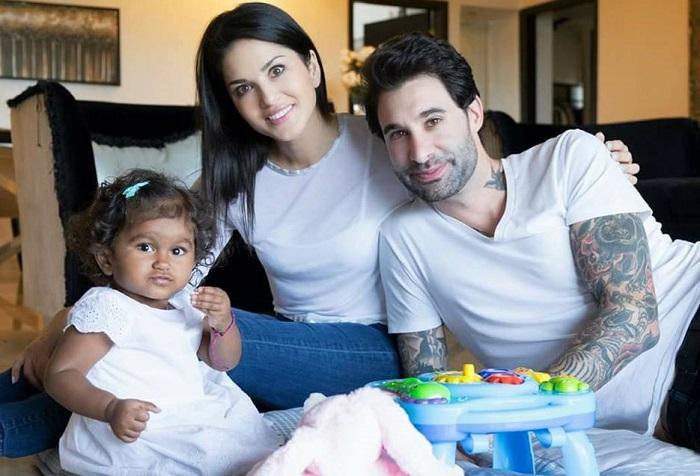 When Angelina Jolie or Madonna swoop down upon Third World misery and adopt a bunch of kids, they make a powerful statement about inclusiveness and post-racial sensibilities. It's heartwarming to see them with their sprawling multi-racial families, their many children of different skin tones.
However, the real world is a far cry from the sunlit uplands of celebrity, stardust and stratospheric wealth. Here, the question of colour almost always looms grimly over adoptions, keeping babies and would-be adoptive parents away from each other.
Witness an incident which took place in the United Kingdom recently.
A British couple of Indian descent who wished to adopt a baby was rejected by their local council's adoption agency because the only available children were white. The agency, Adopt Berkshire, was following an age-old practice that required matching children with adoptive parents of the same race.
Though that law changed in 2014, adoption agencies such as this one have clearly been unable to shed their antiquated mindset that 'like' must be matched with 'like', and that babies who are up for adoption are best placed with families who belong to the same race and colour.
The couple is suing Adopt Berkshire and is now trying to adopt a baby abroad.
If they are looking at India, though, they will encounter an equally or more colour-coded adoption ecosystem.
There is a huge demand for fair babies here, with the result that darker-hued orphans languish in the adoption pool for a long time.
That could change.
In May this year, the Central Adoption Research Authority (CARA), the statutory body under the Ministry of Women and Child Development that monitors all adoptions in India, introduced a new rule making it harder for prospective adoptive parents to be rigid about choosing babies on the basis of their looks and colour.
Earlier, parents registered with the CARA could choose from a set of three babies when their turn in the online referral system came up.
Now, the CARA will send the photograph and details of only one baby at a time. Prospective parents have just 48 hours to make up their minds. In case they reject the baby, they get two more shots at intervals of 90 days each.
If they still don't like what they see, they fall to the bottom of the queue and make their slow climb back to the top of the heap for the referral cycle to start again.
There's no doubt that the new rule is a damper for those who want to shop around for a baby who, looks-wise, would be the closest approximation of themselves. It cuts out the option of comparing babies like shoes or garments and selecting one over another.
Besides, given that there are 15,000 would-be parents registered with the CARA and only about 2,000 babies in the adoption pool, you might have to wait for years if you're picky about the skin pigment of the child you want to bring home.
It's too early to tell if the new system has had a significant impact on prospective adoptive parents' predilection to go for fairer babies. But certainly, it puts them under greater pressure to be colour-blind.
Adoption experts like Lorraine Campos of Palna, an adoption agency in Delhi, feel that in any case, no one who yearns for a child is happy about rejecting a baby. Indeed, many young adoptive parents, especially in the metros, are quite free of colour-bias already. The new rule could be a prod for others to take the leap of faith needed to love a child irrespective of his or her skin tone.
That said, the fairness-equals-desirability construct is so endemic in our society that one can hardly expect racism in adoptions to completely evaporate anytime soon.
The Rashtriya Swayamsevak Sangh's Garbh Vigyan Sanskar project (literally: Pregnancy science reform project), a fantastical concoction of old-wives' mumbo-jumbo masquerading as eugenics, too promises to deliver 'fair' super babies to Indian couples.
The racism that underlies adoptions, in India and elsewhere, is usually justified by the argument that colour-matching helps children fit in better with their adoptive families. It is said that while people who are colour-agnostic about their adoption choice certainly feel noble themselves, they often ignore the possibility that a dark-skinned child growing up in a family of fair-skinned people, or vice versa, could experience problems of adjustment.
However, there's a bit of the chicken-and-egg conundrum here. If society were truly post-racial, neither the child nor the family would have problems adjusting to the idea that loved ones may come with different skin tones.
But to take society to that state of grace, we also need more and more inter-mixing between people of diverse race and colour. And that includes adoptive parents reaching out and embracing children who may not look like themselves.
The othering of people, or treating people as different and alien on the basis of race, colour, ethnicity, religion and so on, has always been at the centre of all manner of human strife.
Adoptions could be a step in the opposite direction. If love can't go against the grain, what can?