Harjot Singh Narula lists 5 lessons Diwali teaches you about your financial future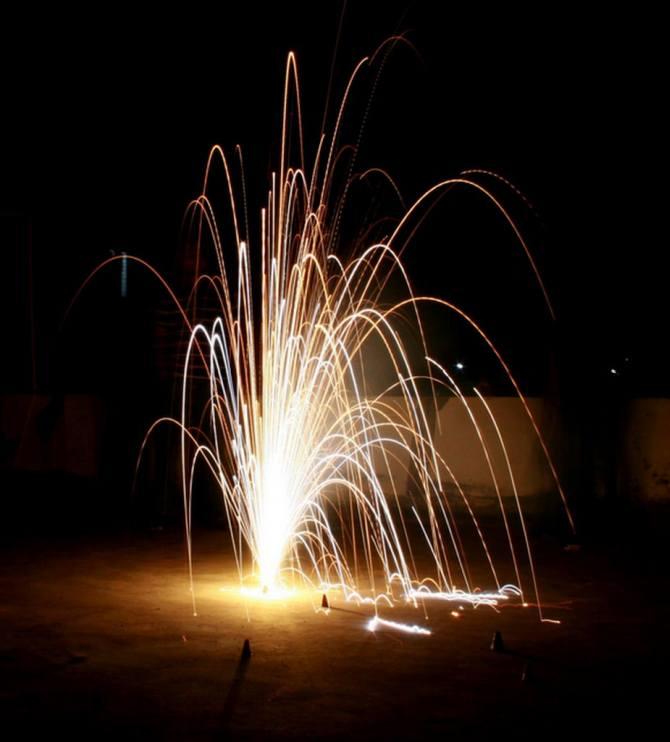 Diwali teaches us the lessons of financial planning through insurance in the following ways:
Lesson 1: Wipe out the Darkness with Light
Diwali symbolises the victory of light over darkness. The darkness of sorrow, evil and pain is won by the light of hope, luck and prosperity. And one such darkness which you must wipe out this Diwali is the darkness of uncertainty.
The uncertainty and risk of life can be the darkest nightmare of your life. Uncertainty about life, future security, health, debts and assets, must be won by the light of insurance.
It is important to wipe out the darkness of being ignorant about the concept and benefits of insurance and target them as a mere expense.
Life insurance policy can act as pure risk protection tool, an investment and saving instrument or a combination of both. The health insurance policy helps you counter the medical inflation and hefty medical bills.
Having an insurance policy in your financial portfolio is an imperative part of financial planning. The insurance policy will enable you with the strength to make an alternative financial arrangement for your loved ones and prepare you for a better and bright future with a peace of mind.
Lesson 2: Prepare or start early
Before the arrival of Diwali, people clean their homes and offices and renovate it and then decorate it with lights, rangoli, diyas, etc. Preparing early for the occasion helps you to enjoy the festivity and avoid unnecessary expenses incurred at the last minute.
Same way, getting an insurance plan at an early stage will fetch you the benefits of insurance at a lower premium cost. The insurance premium for life or health is majorly dependant on the entry age.
The premium amount is directly proportional to your age. Life insurance policies are long term policies. The life insurance policy taken at an early age will lock the same premium amount for the entire term of the policy.
This will eliminate the unnecessary expense in the form of paying higher premiums for the life insurance policy bought at a later stage. Also, life insurance policy taken at an early stage will offer you a protection for a longer duration by opting longer policy tenure and avoid the risk of rejection.
Lesson 3: Gift for your family members
Exchange of gifts is an important part of Diwali. People buy sweets, clothes, dresses and many other items as a gift for friends and family. The celebration of Diwali doubles up with the exchange of gifts and happiness and what could be a better gift for your family members than a financial security for the future.
A life insurance policy acts as financial security for your loved ones in case of an unfortunate insured event like death or disability. A life insurance policy also acts as a substitute for your monthly income for your family members in your absence.
So gift your family members a safe, secured and bright future by opting for a right coverage of a life insurance policy based on need, requirement and future financial objectives like buying a house, funding kids education, planning for retirement, etc.
Lesson 4: Go for variety of products
We all like to add variety to our Diwali celebrations with different sweets, firecrackers, clothes, etc. Every time we try to give different gifts to our loved ones, try to decorate our houses differently, make different patterns of rangoli. Variety of products on Diwali helps you enjoy the festival with peace of mind and enthusiasm.
Similarly, it is important to diversify your financial portfolio. Just buying a life insurance may not suffice, it is important to have an insurance policy for your health, vehicle, critical illness based on your need and requirement.
Apart from insurance, you should also spread out your investments in other financial instruments like mutual funds, PPF, NSP, gold, equities, etc., as per your risk taking appetite.
Diversifying of your risks will help you enjoy different benefits that are offered by different financial instruments. Doing this also reduces the amount of risk within an individual's financial portfolio.
A balanced portfolio will grasp investments with different risk altitudes, eliminating the overall risk level of similar investments held together.
Lesson 5: Stay safe
As prevention is better than cure, you always need to be safe and keep your loved ones also safe and secure, while lighting up firecrackers or lighting up your home with diyas, candle or lights. Also, as a parent, you advise your kids to stay safe while burning crackers and stand behind them to avoid any accidents.
Any lapse or carelessness may prove expensive and fatal which may spoil the entire zeal of the festival and may have a long term impact on the family overall.
Similarly, life is a beautiful journey which we celebrate it with our friends and family. An unfortunate event like death or disability of an earning member may spoil the remaining journey of the family.
If there is no financial security or risk mitigation tool you have opted for, the financial security of the family is at complete risk. Life insurance policies act as risk aversion tool which indemnifies your family financially in case of any unfortunate event.
It is important to have an adequate life insurance cover. Merely possessing an insurance policy will help you and your family temporarily. It is important to be adequately insured by assessing your future financial goals, your earnings, family's lifestyle, budget, etc.
Photograph: Karthik Chandrasekariah/Creative Commons
Harjot Singh Narula is founder and CEO, ComparePolicy.com