In our weekly roundup, get the latest news from the world of fashion and entertainment.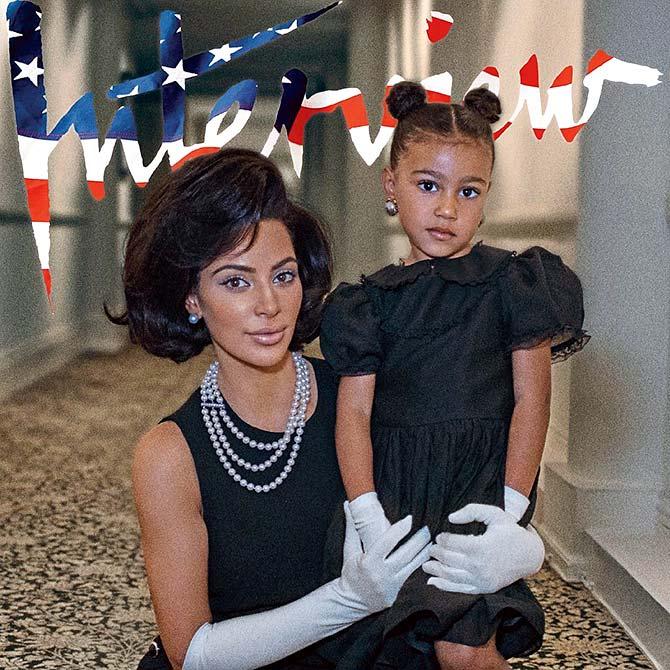 Photograph: Interview magazine cover, September 2017
Kim Kardashian's photoshoot for a magazine where she is channelling Jacqueline Kennedy has not gone down well with a lot of people.
The latest shoot done by Steven Klein for the Interview magazine, features the reality star sporting Kennedy's popular coiffed 'do, round collar dress and long white gloves.
The magazine addresses Kim as 'America's New First Lady'. The cover also features her daughter North West, clad in a Peter Pan collar dress.
Many on social media expressed disappointment over the comparison to style icon Kennedy.
One follower left a comment on Interview magazine's Instagram, writing, 'Don't you dare disrespect Jackie Kennedy like this.'
Another added, 'Jackie is turning in her grave at this garbage.'
Some Instagram users also pointed out Kardashian's darker complexion, with one asking, 'I'm not sure what's worse... THIS or black face?'
The Kardashians were previously called 'America's First Family' on the cover of Cosmopolitan's November 2015 issue, which caused outrage on the internet then.
---
Michael Jackson's daughter pays him a tribute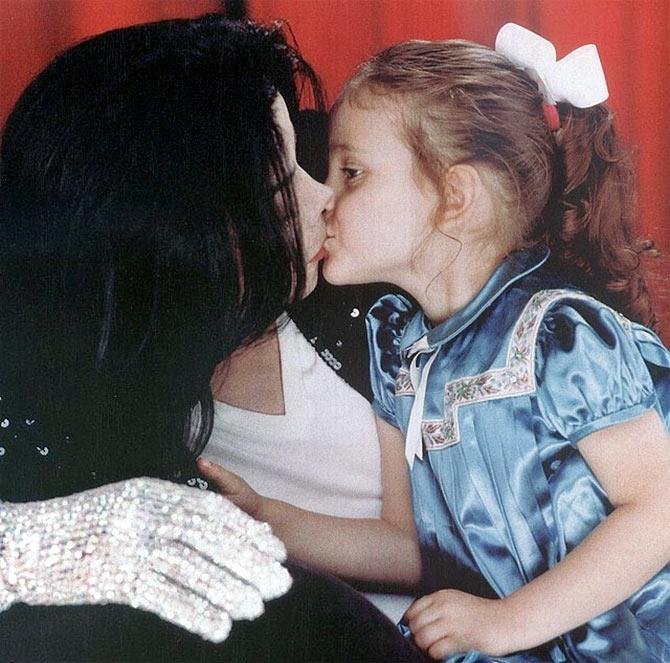 Photograph: Courtesy Paris Jackson/Instagram
Model-actor Paris Jackson paid a heartfelt tribute to her father, King of Pop Michael Jackson on what would have been his 59th birthday.
The 19-year-old star took to her Instagram to share a throwback picture of herself embracing her father, who passed away in 2009.
"Birthday wishes to the love of my life, the one person who showed me what passion truly was, the one that gave me solid morals to live by and how to dream.
"I will never feel love again the way I did with you. (sic)," she captioned the picture.
Paris also thanked her father, writing, "You are always with me and I am always with you. Thank you for the magic, forever and always. (sic)"
Jackson passed away due to cardiac arrest at the age of 50.
---
Really! Social media makes this model insecure!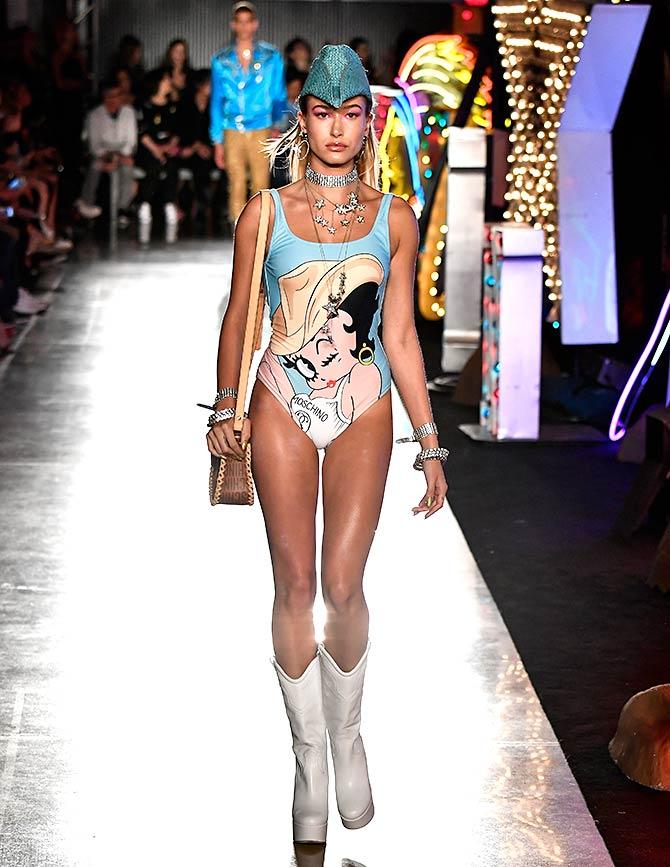 Photograph: Frazer Harrison/Getty Images
Model Hailey Baldwin said social media adds to her insecurities and has described such sites as a platform for bullying.
In an interview to Fashion magazine, the 20-year-old model opened up about social media and said, 'It adds a lot of layers of insecurity.
'You're being told on a much larger scale that you're not pretty, you're not this, you're not that.
'Basically, it adds a lot of layers of bullying... You think about what they're saying, and you wonder if they're right.'
Talking about her career in the fashion industry, Hailey said she could have never predicted she would be a model a year ago.
'A year ago, I wouldn't have thought that I'd be doing what I'm doing now... I'm (actually) still kind of shy about that.
'I'm timid and goofy. Once you get to know me, you'll see I'm clumsy, but I think it's funny. Some girls really know that they're pretty, and they act like it.'
---