The top model, actress and cookbook author has now designed a capsule collection for the international beauty brand.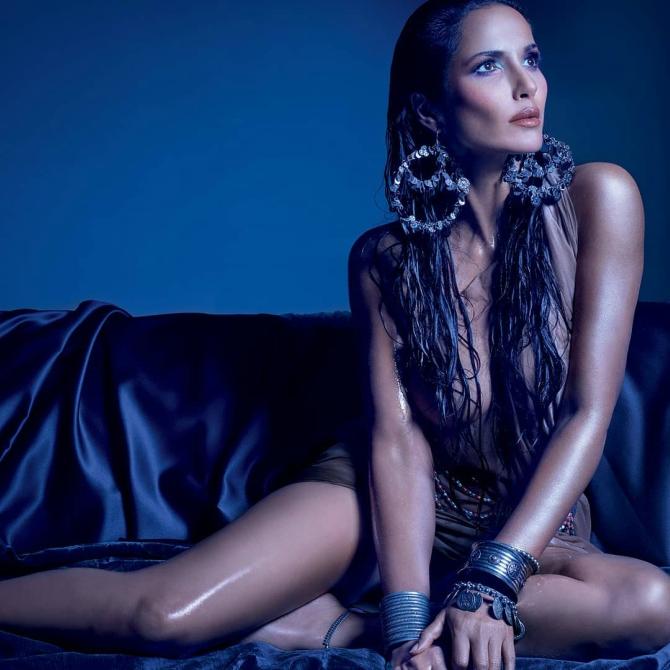 Padma Lakshmi's MAC campaign.
Photographs: @MACcosmetics/Instagram.
'Beauty, brains, glamour and the fierceness to handle the world's spiciest foods -- @PadmaLakshmi's talents have taken her from actress to cookbook author extraordinaire, top model to host of Top Chef…and now, to designer of a M∙A∙C capsule collection,' said the announcement from MAC Cosmetics.
This is MAC's first collaboration of 2018.
And Padma Lakshmi wrote on Instagram, 'So excited to finally share my collaboration with @MACcosmetics! Can't wait for you all to see it.'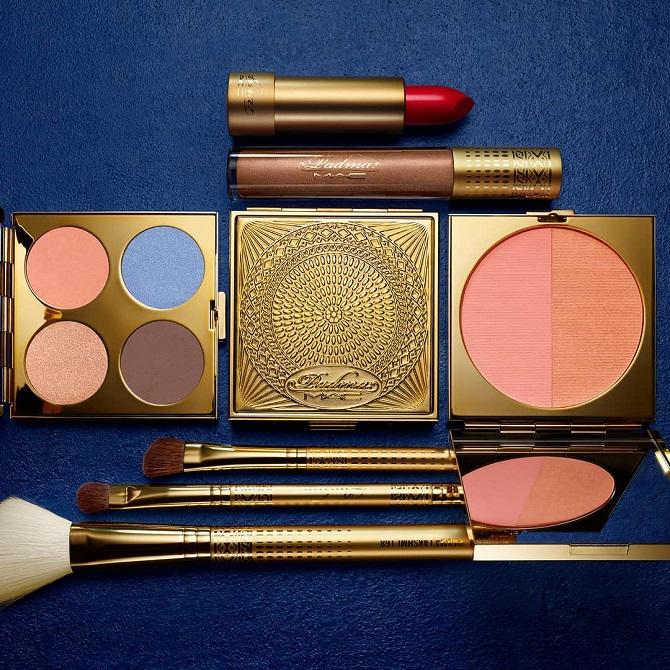 According to the make-up giant, the intricacy of the designs on the gold packaging of the collection as well as the shades are inspired by Padma Lakshmi's Indian heritage.
The Padma Lakshmi MAC Collection includes 17 products -- including six lipsticks, two four-pan eye shadow sets, two Powder Blush Duos, three Powerpoint Eye Pencils, and three brushes for contouring, shading, and shadow -- with colours sure to delight every appetite, the beauty brand said.
The brand's said in a press release, 'Her eyeshadow palettes and individual colors are designed to take you from day to deep night -- and last through all the culinary adventures in between.'
The collection is already getting rave reviews from fashion and beauty leaders.
Allure said, 'The colors also look perfect for women with medium skin tones (which historically, isn't necessarily prioritized by beauty brands right out of the gate). But then, this is 2018, and we have high hopes that in the post-Fenty era [Rihanna's celebrated and path-breaking make-up collection for women of all skin tones], more makeup options for women of all backgrounds.'
The MAC Padma Lakshmi Collection is expected to drop on March 15.