Born a man, Tenzin Mariko, 20, always felt that he was a woman trapped in a man's body.
At the age of nine, Tenzin Mariko's father enrolled him in a monastery to become a monk.
Mariko ended up studying Buddhist philosophy for almost five years.
But later, at the age of 14, when he went to a monastery in Nepal, Mariko decided to abandon the course mid-way.
In 2015, after hiding his 'true self' from the world, he participated in the Miss Tibet pageant.
It was around that time that Mariko decided to ditch the robes of a monk and live as a girl -- he is probably the first transgender to come out in the Tibetan community.
Take a look at this performer, dancer and make up artist's stunning pics on social media photo-sharing site, Instagram.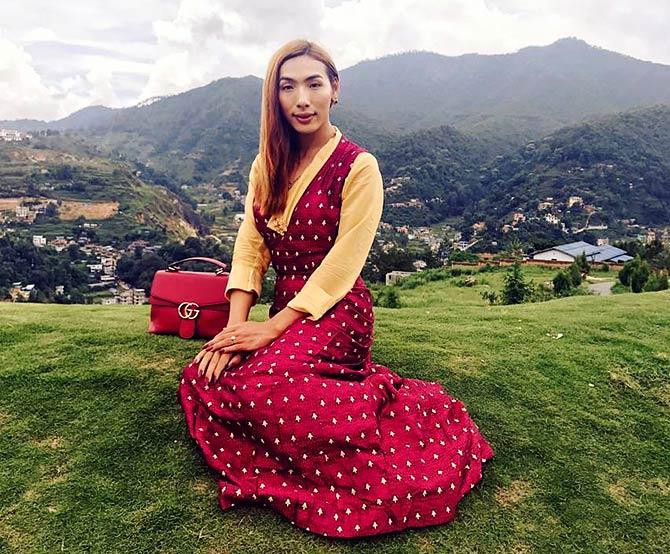 Born in Bir, a small town in Himachal Pradesh, Mariko was nine when he went to Darjeeling to learn the basic Buddhist philosophy in a monastery.

All photographs: Kind courtesy Mariko/Instagram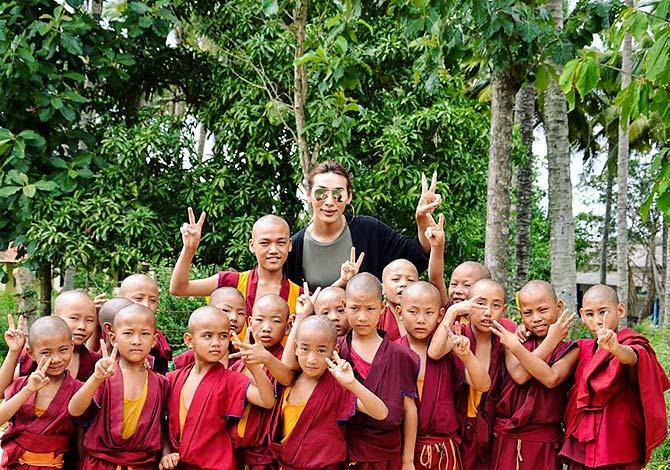 Daring to come out in itself is a huge achievement for Mariko, whose mother is supportive, but father is still uncomfortable with her identity.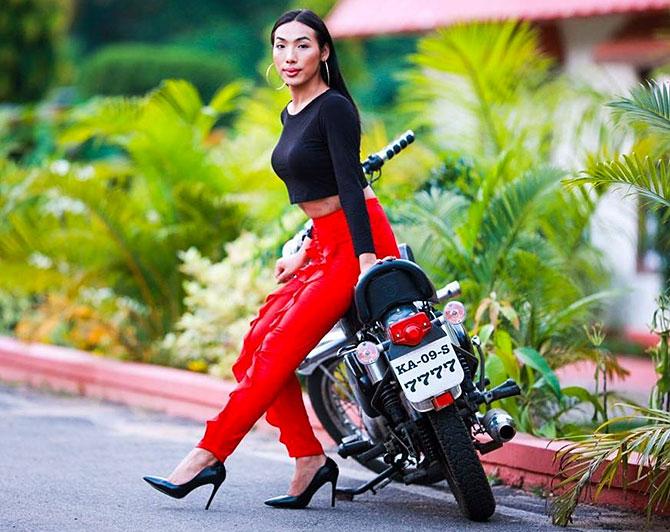 Mariko loves to put on make up and dress up.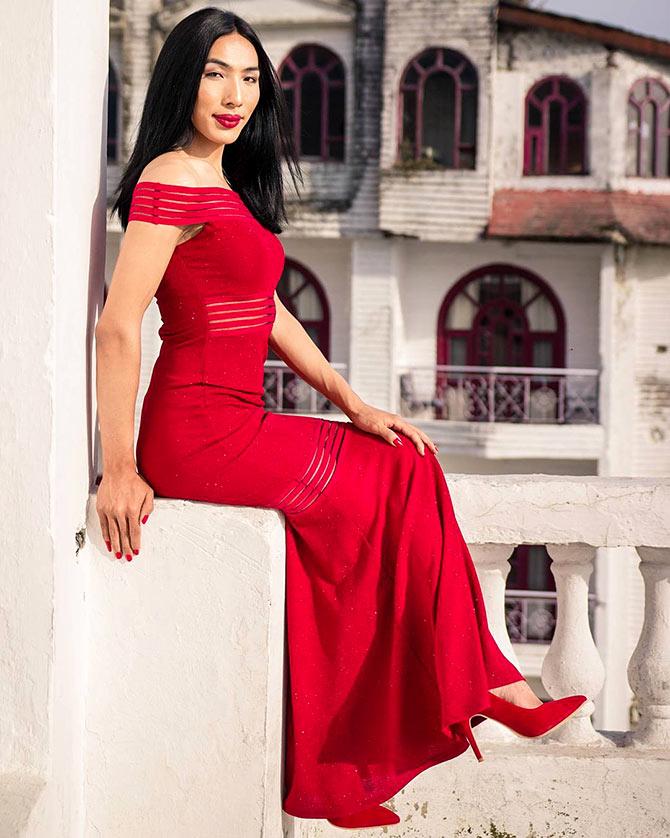 During the Miss Tibet pageant in 2015, she came out as a woman, which was not well-received by people in the community.
According to Mariko, 'To be yourself is not wrong. People don't give you credit to live your life.'
Sharing the story of the time she decided to come out, Mariko said in an interview: 'The first day I went to a teaching at the temple, wearing my robe. Everything was normal. Everyone at the temple nodded their heads at me and showed respect.

'The second day however, I put on pants and went to the temple. People were shocked. After the teaching everyone was looking at me, saying, 'Look at her!''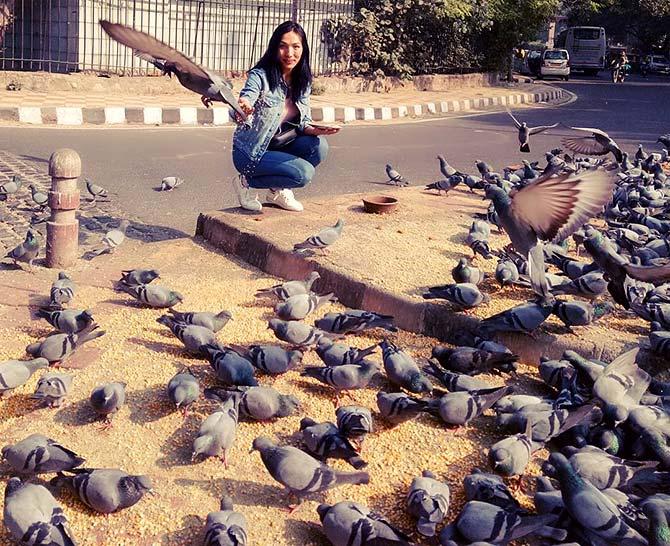 'Be comfortable with who you are and what you wear. You don't need a second opinion from people about how you are looking. Be honest with yourself.'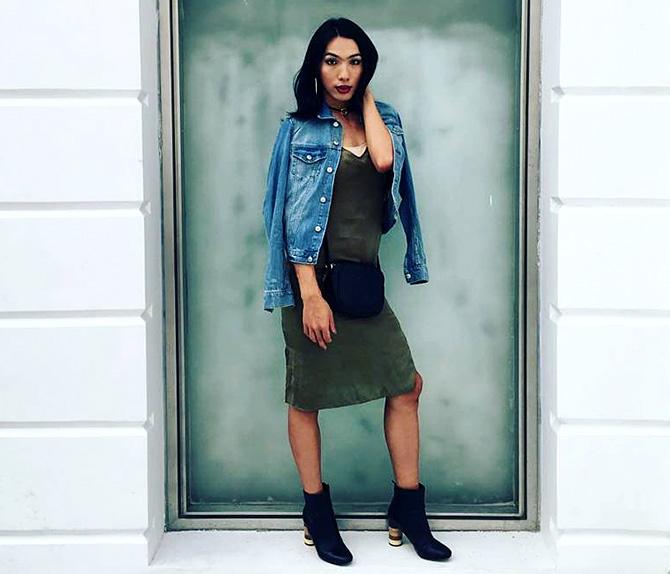 In Japanese, Mariko means 'the truth'.
Often confronted by people who say stupid things, Mariko says the trick is to 'hear it from one ear and let it out from another.'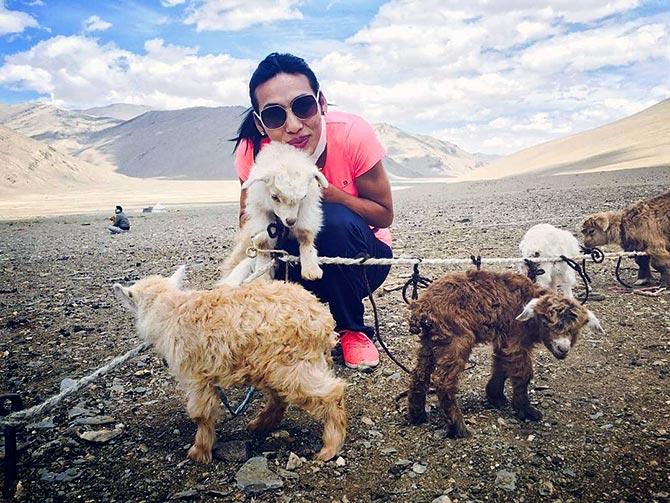 Mariko wishes to live her life with honesty and be a compassionate person.
'Be true to yourself and never harm other,' she adds.