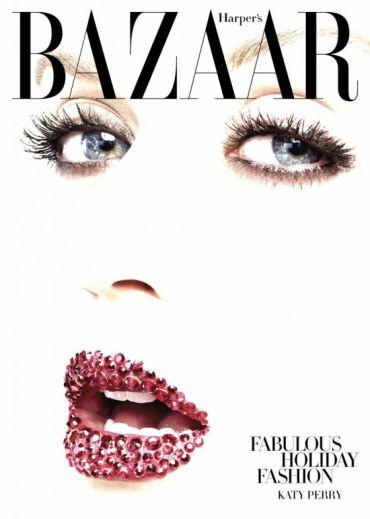 The popster gives 'ruby red' a whole new meaning on her latest glossy cover.

Singer Katy Perry's lips were bejewelled with 150 Swarovski crystals as she posed for Harper's Bazaar limited-edition cover.

Perry, 26, who appeared in the December issue of the mag, was "covered in 150 ruby-coloured Swarovski Elements", the New York Daily News
reported.
Alexi Lubomirski took the close-up picture, though the original cover featured a wider shot of the singer in a silver dress with her smile covered in nude lip-gloss.
The Swarvoski cover is a limited edition but also available digitally, with a behind-the-scenes video of the photo shoot.
Photograph: Cover of Harper's Bazaar Magazine