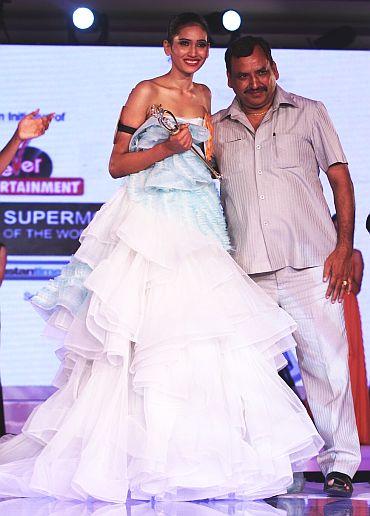 A Delhi beauty has won the chance to catapult to international stardom in the modelling world.

The glamorous Ford Models' 'Supermodel of the World - India' grand finale was held in Gurgaon last night.

Of the 20 finalists, it was Delhi girl Ninja Singh, 20, who managed to shine through all the rounds, which included turns on the catwalk in Indian, evening and swimwear. On the judging panel were prominent personalities like Bipasha Basu, Manish Malhotra, Sunil Sethi and Fleur Xavier, among others.

At 5'10", the statuesque stunner, who describes herself as a 'tomboy' has won a spot in the international Ford 'Supermodel of the World' contest to be held later this year, a Marie Claire Magazine India cover and will participate in the next Wills Lifestyle India Fashion Week.

Ninja looks upon Victoria's Secret stunner Alessandra Ambrosio as her idol and she now has the chance to bring her career at par with the Brazilian beauty's -- first prize in the international segment of the contest is a whopping $$250,000 contract, with the first and second runner-up also receiving contracts worth $150,000 and $100,000 respectively.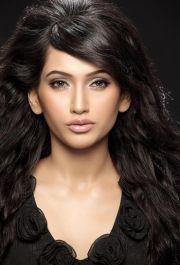 Says Ninja, "When they announced my name, I could not believe it, I was speechless. It has not sunk in yet! I would like to thank everyone who have supported me, encouraged me and specially Prasad Bidapa who groomed us and has made me look the way I do today. I am very excited and will try my best to make my country proud."

Let's hope she makes good on her promise!

Photographs: Courtesy Genesis Burson-Marsteller