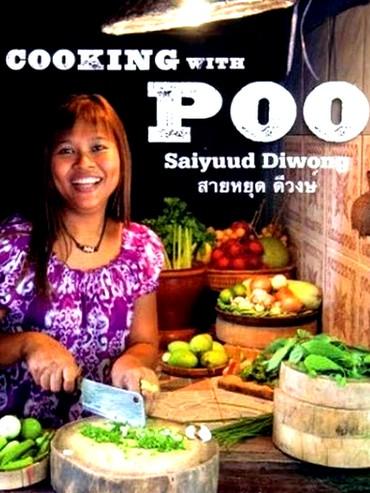 The Diagram Prize for Oddest Book Title of the Year was conceived as a way to avoid boredom at the annual Frankfurt Book Fair. Check out what titles are in the running this year.

Books with names like A Century of Sand Dredging in the Bristol Channel: Volume Two and Cooking with Poo have been shortlisted for the prize of the oddest book title of the year.

Peter Grosson's work, which documents the sand trade from its inception in 1912 to the present day, is nominated for the Diagram Prize which rewards bizarre and sometimes intentionally strange titles published during the year.

It is considered alongside Cooking with Poo, a Thai cooking book by Saiyuud Diwong.

Poo is Thai for crab and is also the chef's nickname.

The self explanatory Estonian Sock Patterns All Around the World by Aino Praakli is also shortlisted, as is The Great Singapore Penis Panic: And the Future of American Mass Hysteria by Scott D Mendelson.

The latter is an analysis of the Koro psychiatric epidemic that hit the island of Singapore in 1967.

Mr Andoh's Pennine Diary Memoirs of a Japanese Chicken Sexer in 1935 Hebden Bridge by Stephen Curry and Takayoshi Andoh is considered a worthy entry.

The book is the story of Koichi Andoh, who travelled from Japan to Yorkshire in the 1930s to train workers at a hatchery business the art of determining the sex of one-day-old chicks.

A Taxonomy of Office Chairs and The Mushroom in Christian Art are also among the favourites.

Previous winners of this prestigious literary award include: Greek Rural Postmen and Their Cancellation Numbers, How to Avoid Huge Ships and Managing a Dental Practice the Genghis Khan Way.

Crocheting Adventures with Hyperbolic Planes and the Collectible Spoons of the Third Reich have also been awarded.

In total, 75 submissions were received for the 32nd instalment of the prize.

The winner will be chosen via a public vote at thebookseller.com and its sister consumer website welovethisbook.com and will be announced on Friday 30th March 2012.

"Never has the debate raged so fiercely as to which books should be put forward for the shortlist," the Telegraph quoted Horace Bent, The Bookseller's diarist and the custodian of the prize as saying.

"Which is why this year we have selected seven shortlistees, rather than the traditional six.

And what a shortlist we have.

"It has a wonderfully international feel as we have one nominee from Estonia, one from Thailand and two from the United States.

"In addition, one of the UK-published nominees concerns the tale of a Japanese fellow who trained Yorkshiremen in the art of chicken sexing," Bent said.

The Diagram Prize for Oddest Book Title of the Year, conceived as a way to avoid boredom at the annual Frankfurt Book Fair, was first awarded in 1978 to Proceedings of the Second International Workshop on Nude Mice.

It was the idea of Bruce Robertson, the founder of the Diagram Group.