Advertisement
November 17, 2008


The CAT 2008 saw over 2.5 lakh aspirants from across the country vie for a coveted spot at the IIMs.

As expected, the paper did throw up a surprise, with a variation in the number of questions in the Verbal Ability section.

The total number of questions was increased to 90 from the previous 75 with the time remaining at 150 minutes.

The previous two years had 25 questions per section, while this year, the Verbal section sported 15 additional questions.

The test is finally over though and test-takers are in a mad rush to find out how they scored, the percentiles, the possible cut-offs and the answer keys.

So, to help test-takers know how they fared, rediff.com in collaboration with TCYOnline.com brings you the answer keys to the CAT 2008.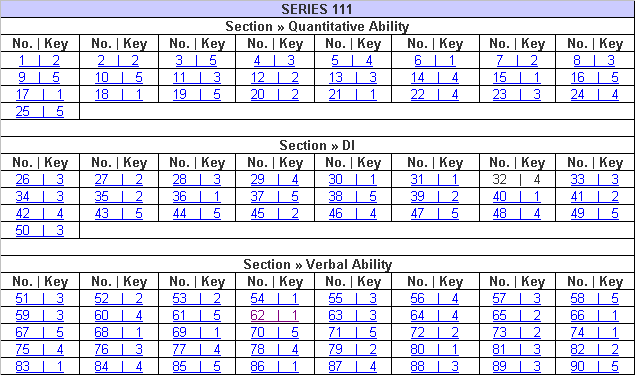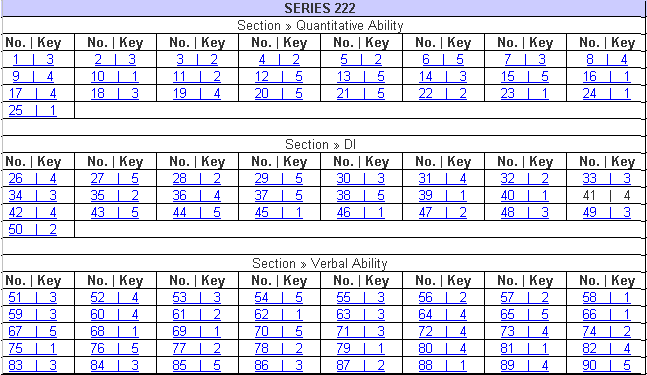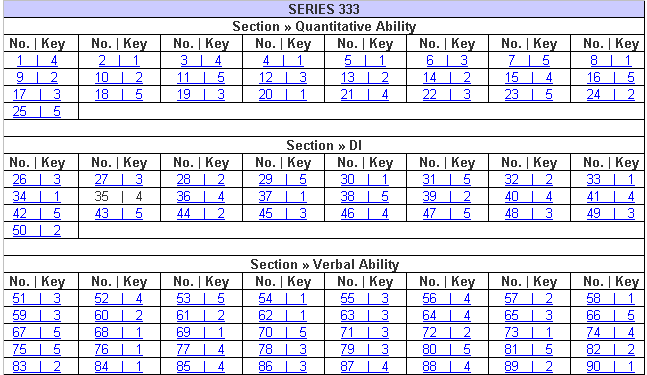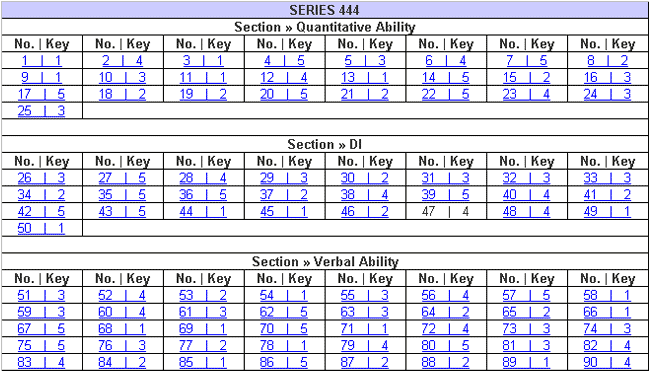 TCY trains national and international students for high-end examinations viz. CAT, GRE, GMAT, SAT, IELTS & TOEFL. Visit www.tcyonline.com to know more about the CAT and winning strategies.