August 13, 2008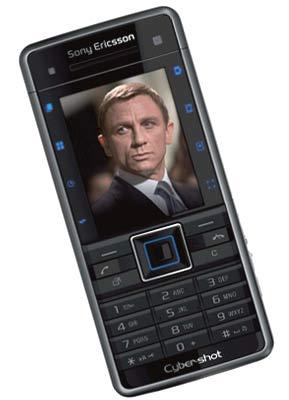 There's no question about it -- when it comes to style James Bond [Images] rules the roost. Looks, attitude, clothings and gadgetry -- he has it all. It's no wonder then, the spy has won the hearts of fans the world over.
To give fans a little more to cheer about before the eagerly awaited Bond flick Quantum of Solace, Sony Ericsson has released the limited edition Titanium Silver C902 Cyber-shot phone.
Launched in partnership with Metro-Goldwyn-Mayer Pictures/Columbia Pictures, the phone will be available for a limited period and includes a memory card loaded with a host of 007 content.
The phone boasts an exclusive pre-loaded spy-style game, 160MB built-in memory, 5 megapixel camera and illuminated touch icons among other exclusive behind-the-scenes add-ons. The phone also offers BestPic which allows users to take nine pictures of a moving object simultaneously and choose the best shot to use.
You can grab this slice of 007 action for Rs 20,995.