New Zealand fast bowler Tim Southee and all-rounder Rob Nicol will travel to Kandy to join up with the squad after staying back in Colombo due to illness, the side's media manager Ellery Tappin said on Tuesday.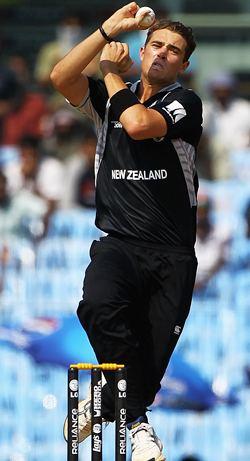 New Zealand Cricket had confirmed earlier that neither Southee nor Nicol would travel with the team to Kandy this morning due to illness.
"They are improving actually. They both are likely to come down to Kandy by this afternoon at the latest," Tappin said.
Southee reported to medical staff that he had felt unwell on Monday morning.
He was not able to attend the warm-up match against South Africa and had subsequently displayed symptoms associated with gastro-enteritis, New Zealand Cricket said in its website.
New Zealand face Bangladesh in their first group match on Thursday in Kandy.
New Zealand lost their first warmup match against Australia by 56 runs and the second against South Africa by nine runs on Monday.