Bishen Singh Bedi, former captain of the Indian cricket team, hit out Ian Chappell, Imran Khan and other cricketers who have been demanding that Sachin Tendulkar opt out of One-day cricket.
"Whether Sachin should play One-day game or not is essentially the Indian Board's internal matter and our selectors will take a decision on this as and when required. It is our problem and we have to find a solution," Bedi told Rediff.com.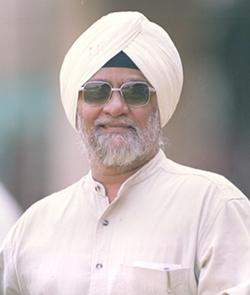 "Why should we listen to what Ian Chappell, Imran Khan and other former cricketers say anything about Sachin Tendulkar or pass judgement on the Indian team?" the former left arm spinner asked.
"Why should Sachin do introspection just because Chappell says so?" he questioned further.
Bedi, however, refused to comment on Kapil's column in a leading newspaper.
"One more hundred would not make him greater than what he is, nor one less would make him lesseer than what he is," Kapil wrote.
"I have nothing to say on what Kapil says," Bedi quipped.
Other senior cricketer laughed at the comments of the former paceman and wondered if Kapil has forgotten his days when he was virtually a passenger on the Indian team but was included in the squad so he could break the world record.
"It took him many Tests matches before he could get the last few wickets to become the highest wicket-taker for a short while before Shane Warne and Murli overtook him," said a leading former Test cricketer.