Veteran India batsman Rahul Dravid and former captain Ajit Wadekar were on Saturday honoured with the Indian Cricket Board's (BCCI) top recognitions, the Polly Umrigar Award and the C K Nayudu Lifetime Achievement Award, in Chennai.
Dravid, who made 1,285 runs from 15 Tests at an average of over 53, including six centuries, during the period October 2010 to September 2011, said in a video message, "I think a lot of my good performance is down to the hard work I put in. I think it has all paid off this year."
"It was a mixed year, with the disappointment in South Africa and then the (stellar) series against England and the West Indies. But it is an honour to be recognised by your own board for being the best player of the year," he said.
Wadekar was honoured with the C K Nayudu Lifetime Achievement Award on the 40th anniversary of the iconic tours of 1971, when he led the Indian team to series victories in the West Indies and England.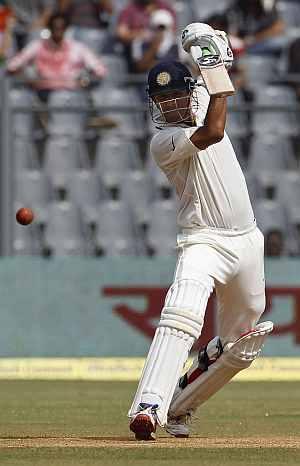 While collecting the award from BCCI president N Srinivasan, Wadekar dedicated the award to his teammates of the legendary tour.
"I am overwhelmed. I really don't know if I am worthy of this award, the BCCI's highest award. I was the 12th man in my college cricket team. I was carrying drinks for them, that's how I got into the team!"
Sachin Tendulkar, who is in Australia to prepare for the upcoming Test series Down Under, recalled Wadekar's stint in the Indian team as manager during his recorded video message.
"He understood the player's psyche. It's important for any coach to get the best out of players. He was good at man management. Thank you for everything you have done for me and the Indian team," Tendulkar said.