West Indies Cricket Board president Julian Hunte has led the tributes to former international batsman Runako Morton, who was killed in a car crash on Sunday.
Morton, 33, died when the car he was driving hit a pole in Trinidad.
"Runako's passing, still in the prime of life, leaves us all in shock," Hunte said in a statement on Monday.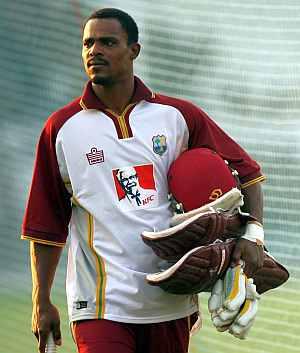 "Our thoughts and prayers are with his family and friends as we all try to come to terms with his loss."
Morton played in 15 Tests and 56 One-Day Internationals for West Indies. His last appearance for his country was in a Twenty20 against Australia in 2010.
Morton scored 573 test runs, including four half-centuries, but enjoyed better success in limited overs cricket, scoring two ODI hundreds.
Morton's death was also mourned by past and present West Indian players, who expressed their condolences through social media sites.
"RIP Runako Morton. Shocked and saddened at the loss of my former WI team mate," all-rounder Dwayne Bravo tweeted.