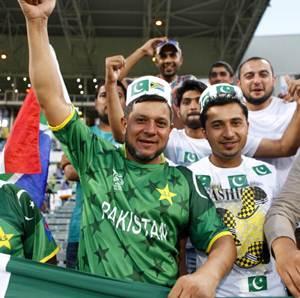 Left in the lurch after India shortened its tour, South Africa will now host Pakistan for a three-match ODI and two-match Twenty20 series from November 18, the two countries' boards announced on Tuesday.
Pakistan and South Africa are currently playing an ODI series in the UAE, which will be followed by two T20 encounters till November 15.
The Pakistan Cricket Board has hit a US $1.5 million bonanza with this short limited-overs series, to be held in South Africa.
The announcement came a day after the Islamabad high court restored Najam Sethi as chairman of the board and also the interim management committee announced by the government.
Sethi had complained that because of legal wrangles the board couldn't finalise the tour to South Africa, from which it hopes to earn around US $1.5 million.
A board official said Pakistan cricket needed funds and the short tour would help boost its revenue.
"With no international teams touring Pakistan since 2009 and India also not willing to give us a full bilateral series, obviously, we need to raise funds from all possible avenues," the official said.
Pakistan's tour has been scheduled for late November, as India will be visiting South Africa only in December for a series of two Tests and three One-dayers as compared to the earlier announcement by the host board that India would play three Tests, seven ODIs and two T20 matches.
"With the Indian tour having unfortunately been curtailed, we needed to give our fans the opportunity to see the Proteas in action, and I am delighted that Pakistan accepted our offer to tour here," commented CSA CEO Haroon Lorgat.
"It's not been an easy period for South African cricket, but I want to thank our fans and commercial partners for their patience and support during this time," added Lorgat.
Sethi too expressed happiness over the development.
"We are very happy to tour South Africa and to play against one of the best teams in the world," said Sethi.
"The tour will be beneficial to both our Boards and we are looking forward to build on our excellent relationship with Cricket South Africa," he added.
Lorgat will leave for Dubai later on Tuesday to meet with PCB officials to agree on the full details of the tour.
Image: Pakistan fans at the Sahara Stadium Kingsmead, in Durban, South Africa.
Photograph: Anesh Debiky/Gallo Images/Getty Images