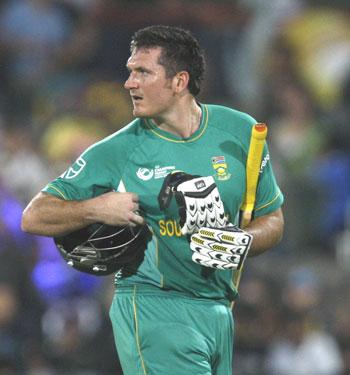 Graeme Smith, one of the most dogged batsmen of his generation, stunned South Africa on Monday by announcing he will retire from international cricket at the end of the ongoing third Test against Australia at Newlands.
The 33-year-old captain told team mates after the third day's play, catching all unaware, including Cricket South Africa chiefs.
His departure comes after arguably the world's greatest all-rounder Jacques Kallis quit the South Africa Test team in December.
"This has been the most difficult decision I have ever had to make in my life. It's a decision that I have been considering since my ankle surgery in April last year," Smith said in a statement released by CSA.
"I have a young family to consider, and I felt that retiring at Newlands would be the best way to end it because I have called this place home since I was 18 years-old."
The opener is a veteran of 117 Tests, 109 of those as captain, and is the world record holder for the most test wins as skipper of a five-day team with 53.
In the lead-up to the series-deciding third Test against Australia, Smith had spoken of still wanting to achieve milestones in the game but having managed just 42 runs in five innings in the series, his form has been wretched.
Image: Graeme Smith