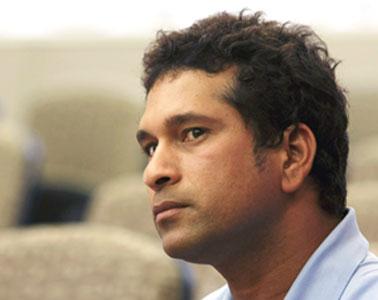 BCCI vice-president and Congress MP Rajiv Shukla on Sunday rejected speculation of star cricketer Sachin Tendulkar campaigning for his party in the upcoming assembly elections and termed such reports as "baseless".

"Sachin Tendulkar is busy playing cricket at the moment. He is playing in the Ranji Trophy and will later play for India against the West Indies. So the reports of him campaigning for Congress candidates are completely baseless," Shukla said.
- PHOTOS: Tendulkar given guard of honour, standing ovation in Lahli

There were reports that Tendulkar, who was nominated as a Rajya Sabha member by the ruling UPA government last year, might campaign for Congress candidates in Madhya Pradesh, which goes to polls next month along with four other states.

"Such stories are misleading and Sachin campaigning for us is untrue," he said.

"He has to play matches how can he take time out for election campaigning."

Tendulkar is currently playing for Mumbai in the Ranji Trophy in Haryana to prepare for his final Test series against the West Indies next month.

Asked if Tendulkar would campaign for Congress in future, the union minister said: "We can't predict the future. Sachin is the finest cricketer in the country and after retirement he will pursue whatever he likes. We can't influence him."

The venue of the third One-Day International between India and West Indies is yet to be decided with both Baroda and Kanpur shortlisted for the match.

Shukla, who is also the UPCA president, expressed confidence that the stadium will be ready to stage the contest on November 27.

"The West Indies Cricket Board will inspect the Green Park stadium on October 29 and will take a call on it," he said.
Image: Sachin Tendulkar
Photograph: Reuters