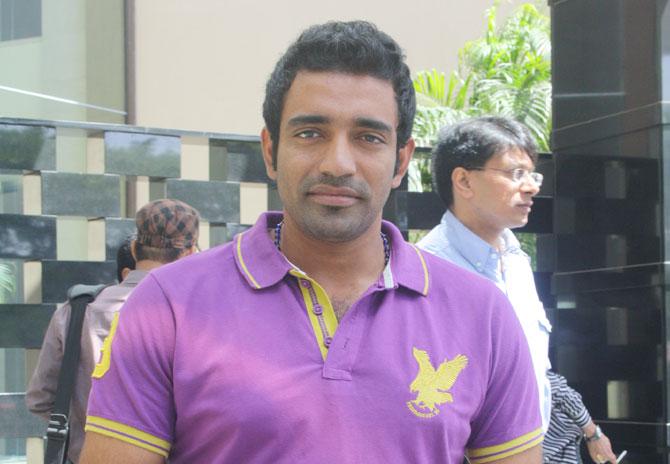 Robin Uthappa poses for the shutterbugs
With Rohit Sharma nursing a finger injury and Shikhar Dhawan struggling with his form, India discard Robin Uthappa is eager to earn the opening slot in the national team with some good performances in the upcoming season, which ends with 2015 World Cup.
"I think we can do with another opener and I believe I have been justifying that with big performances. I am hopeful that few more good performances can give me back that spot," he said on the sidelines of an event earmarking his association with Sports Mantra.
"I look at myself clearly as an opening batsman and keep wickets if required. I have extremely good chance."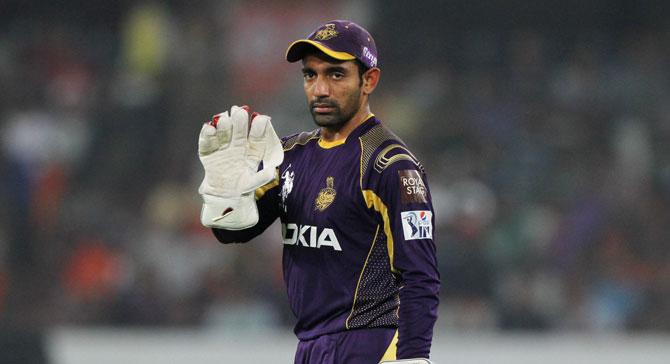 Kolkata Knight Riders wicket-keeper Robin Uthappa gestures during an Indian Premier League match
Asked about his chances to break into the Indian team for the 2015 World Cup, Uthappa said he is extremely confident as he has done well in the last two seasons being the highest run-getter in Ranji Trophy as well as in the IPL.
"Absolutely I have hopes to get in. I have done well in last two seasons. I am the highest run-getter. Extremely confident of my ability as far as ODI is concerned. So, definitely looking forward for an opportunity," he said.
Uthappa said he is ready to play and would be playing his first Karnataka Premier League match in a couple of days.
"I am ready to play. In fact, I will be joining my KPL team (Bellary Tuskers)," he said.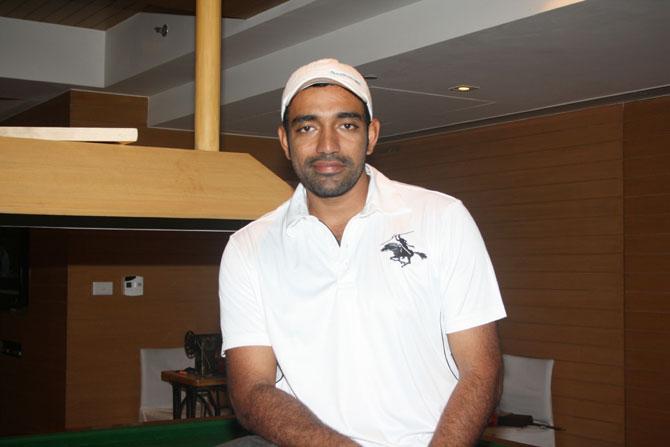 Robin Uthappa poses for the camera
Keen to use KPL as the window to get back into groove before the long season ahead, Uthappa said he needed to spend some time on his knee injury to make sure he did not go into the long-season with few niggles.
"I need to spend some time on my injury and make sure it is all fine. It is important because of the long season ahead which culminates with 2015 World Cup. You don't want to get into the new season with a few niggles," said Uthappa.
Uthappa said he is planning to join Kolkata Knight Riders from September 13 onwards for the Champions League.
"I will join the team from (September) 13th onwards after KKR management gave me permission for the same," he said. Uthappa said his game is falling into place.
"I feel my game is falling into place and am settling down as well. It is being moulded. Only thing I just need to keep on improving is on what I have learnt. I don't think you can master technique," he said.