India's decision to resume bilateral cricket ties with Pakistan is a "welcome step" for world cricket as it will bring the troubled nation back into the mainstream, ICC's principal advisor and Punjab Cricket Association president, I S Bindra has said.
"It's a welcome step," Bindra said about the Indian Government's decision to resume cricket ties with the neighbouring country.
"Regularisation of ties is a great thing. I hope they fit into Future Tours Programme (FTP). It's a nice thing not only for India, but for world cricket as a whole that Pakistan will come into the mainstream of world cricket," he said.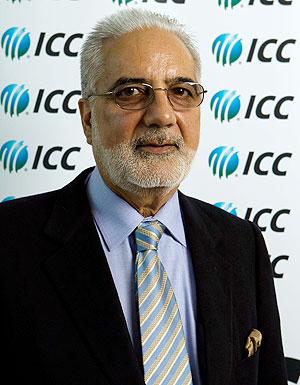 Bindra said Pakistan is a "very exciting team" and their absence from the mainstream is a "great loss to world cricket".
As a follow up to the talks between Prime Minister Manmohan Singh and his counterpart Yousuf Raza Gilani, India has decided, in principle, to resume bilateral cricket ties with Pakistan.
India had suspended all sporting ties with Pakistan following the 2008 Mumbai terror attacks in which 176 persons lost their lives.
With the Pakistani players also expressing their desire to play in the Indian Premier League, Bindra said, "If the cricketing ties resume, Pakistani players can be available next year for the IPL. As the contract is for two years, they can fit in provided there is vacancy."
The government, however, said timing of the tour, venues of the matches and other logistical issues would be decided by the cricket boards of the two countries.
If everything goes as per the plans, the Indian cricket team will visit Pakistan first and the Pakistanis will then pay a return visit. However, there is no slot available for the Indian team's visit to Pakistan in the immediate future.
According to the FTP prepared by the International Cricket Council (ICC), Pakistan should visit India for three Tests and five ODIs in March 2012.
Before the World Cup semi-final match Mohali on March 30, India last played Pakistan in an Asia Cup match in June 2010 at Dambula in Sri Lanka.
The last bilateral cricket series between India and Pakistan was held in 2007-2008, when the Pakistani team had visited India.
No international cricket team has visited Pakistan after the terror attack on the Sri Lankan cricket team on March 3, 2009, in which six members of the visiting team were injured and six Pakistani policemen and two civilians were also killed.